Ford Flex Buy
at Bill Colwell Ford
Does your dream car seem like an unattainable goal for the near future? Get the Ford car, truck, or SUV you want now with Ford Flex Buy. Waterloo, IA area drivers can slide into the driver's seat of the Ford model they desire, no matter the price. Learn more about this exclusive payment program by reading on.

To get an idea of which vehicle you'd like to drive through the Ford Flex Buy program, check out the new vehicle inventory at our Ford dealership in Hudson, IA.
What is Ford Flex Buy?
Ford Flex Buy is a unique payment plan for qualified buyers. Drivers in the Cedar Falls, IA area who decide to sign up for the Ford Flex Buy program can take home the car, truck, or SUV they want, loaded with the advanced features that many drivers desire. The Ford Flex Buy program aligns with your rising income, as payments start out lower and gradually get higher.

The Ford Flex Buy program is a 66-month contract and features two distinct payment schedules:
The first payment schedule is 36 months. These payments are lower than those of a comparable 60-month contract.
The last payment schedule is 30 months. These payments are higher than the first 36-month payments.
Use the table below as an example of a Ford Flex Buy payment schedule:
| | | | | |
| --- | --- | --- | --- | --- |
| Amount Financed* | First 36 Months | Next 30 Months | Avg. Flex Buy Payment | Comparable 60-Mo. Payment |
| $15,000 | $252 | $306 | $276 | $296 |
| $20,000 | $336 | $407 | $368 | $395 |
| $25,000 | $420 | $509 | $460 | $494 |
| $30,000 | $504 | $611 | $553 | $593 |
Are You a First Time Buyer?
If you've just graduated college or have set out on your own for the first time, you may be a first-time car buyer. The Ford Flex Buy payment program is an excellent tool for first time buyers because your payments will start off lower, aligning perfectly with those who have an entry-level salary. Purchasing a vehicle through Ford Flex Buy is also a great way to get into a newer vehicle without the burden of high monthly payments.
Why Choose Bill Colwell Ford?
Whether you choose to use the Ford Flex Buy program or traditional financing, the finance experts at Bill Colwell Ford are more than willing to assist you with the financial process that comes with buying a new vehicle. If you have considered the typical auto-financing route, use our payment calculator to get an estimate of your monthly loan payment before you sign.
We welcome all of your questions about the Ford Flex Buy plan at Bill Colwell Ford. Get in touch with us online or by calling 888-432-1637.
Frequently Asked Questions
Q: Why would I choose Flex Buy instead of a regular car loan?
A: If you don't have the budget for a standard monthly payment, Flex Buy can lower your monthly payments for the first few years of the loan.

Q: Can I purchase a Certified Pre-Owned Ford using Flex Buy?
A: Yes, Flex Buy can be used to purchase either a new or Certified Pre-Owned Ford vehicle.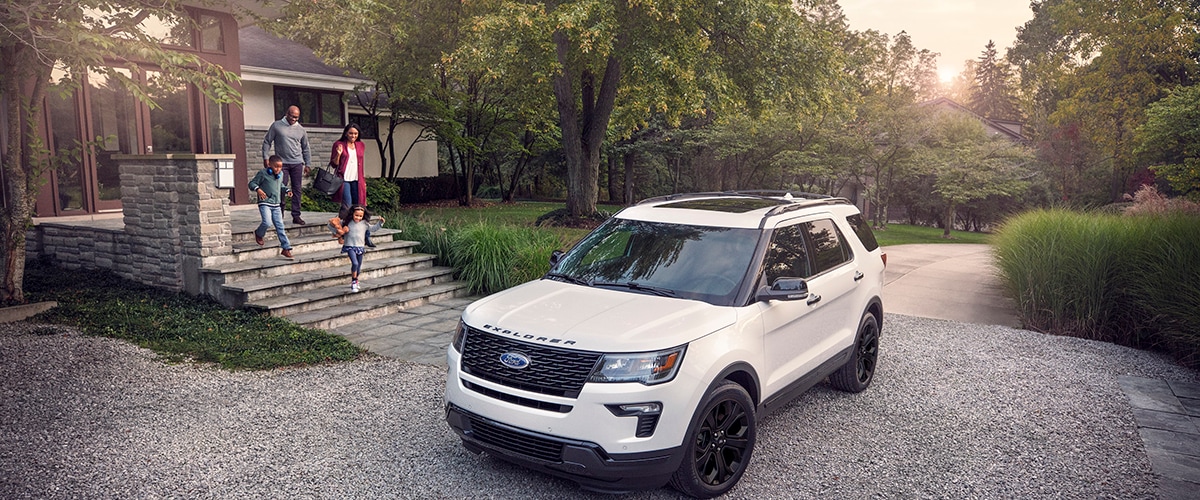 Hours
Monday

8:30am-8pm

Tuesday

8:30am-8pm

Wednesday

8:30am-6pm

Thursday

8:30am-8pm

Friday

8:30am-6pm

Saturday

8:30am-5pm

Sunday

Closed