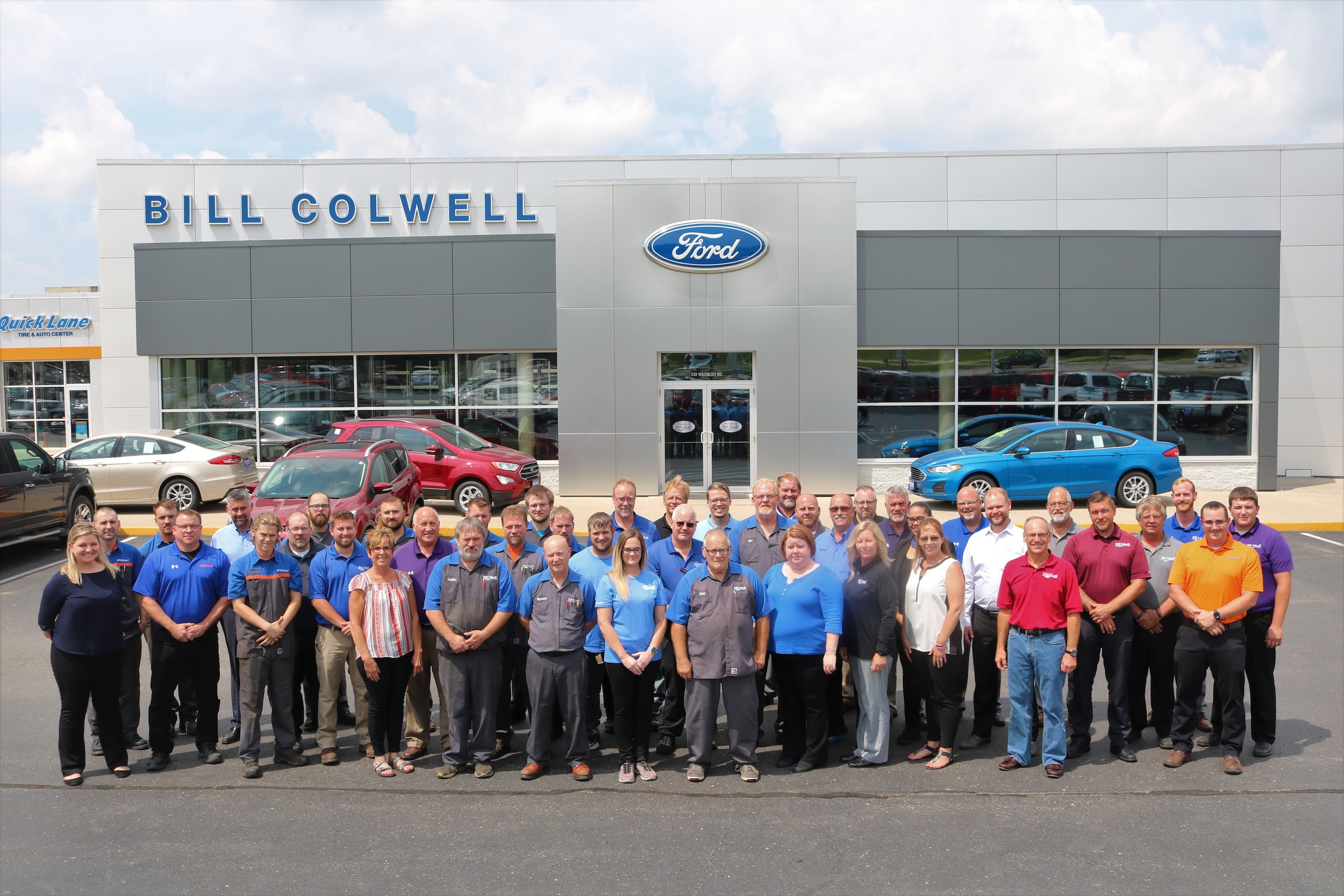 Bill Colwell Ford is a family-owned and operated Ford dealership that has been serving the automotive needs of thousands of people and businesses in Iowa's Cedar Valley and beyond since 1984.
Bill Colwell has been in the car-selling business his whole life, first working with his father's dealership in the 1970s before purchasing the Keith Motor Company's Ford franchise in Hudson in 1984. He built Bill Colwell Ford on the belief that treating his customers and his employees with respect and fairness was the only way to go. Now that Bill Colwell Ford has grown from six to nearly 60 employees, this dedicated staff still believes in making our customer satisfaction second to none.
Whether you're searching for a new Ford truck, car or SUV, or even used vehicles, our Hudson Ford dealer has you covered with a great selection to choose from.
Our outstanding Ford service center and our Quick Lane Tire & Auto Center are both always here to help you with any maintenance you may need. Bill Colwell Ford Service Center also offers Ford service coupons to help you save money on services like tire rotations and oil changes!
And our Ford parts department's vast inventory houses everything from tires and wiper blades to Ford accessories and other OEM parts.
At Bill Colwell Ford, we're here to get you back on the road in no time!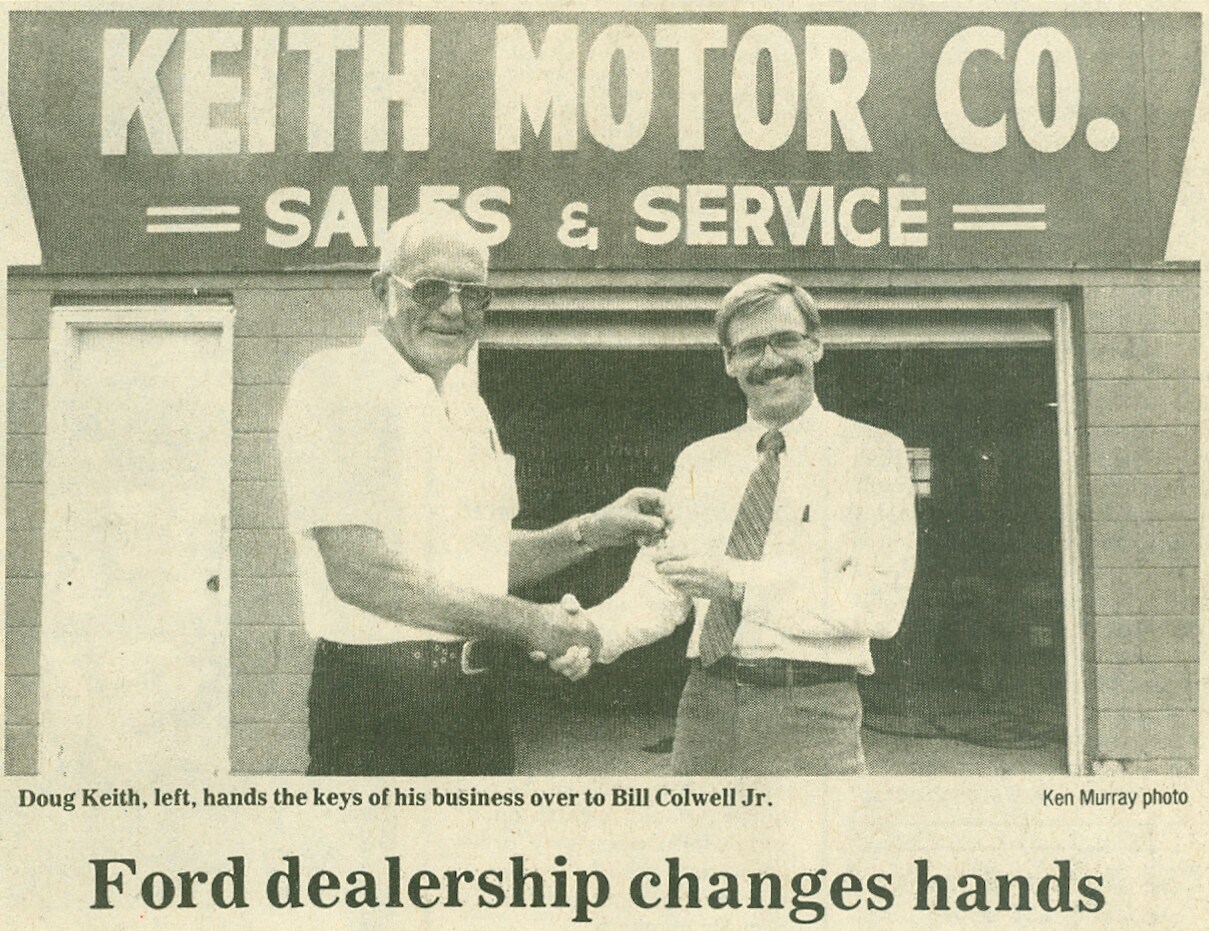 Since Day 1, Bill Colwell Ford has believed in treating our customers with respect and fairness-and it shows. We have won numerous customer satisfaction awards, including the prestigious President's Award (recognizing outstanding customer service and satisfaction) from Ford Motor Company in 1999, 2009, and 2011. In 2019 we were also named a Top 100 Dealership in the United States for our reputation score on Reputation.com.
Locally, the business has been awarded first place for best auto dealership in the WCF Courier's "Best of the Best" 4 years in a row from 2016 to 2019.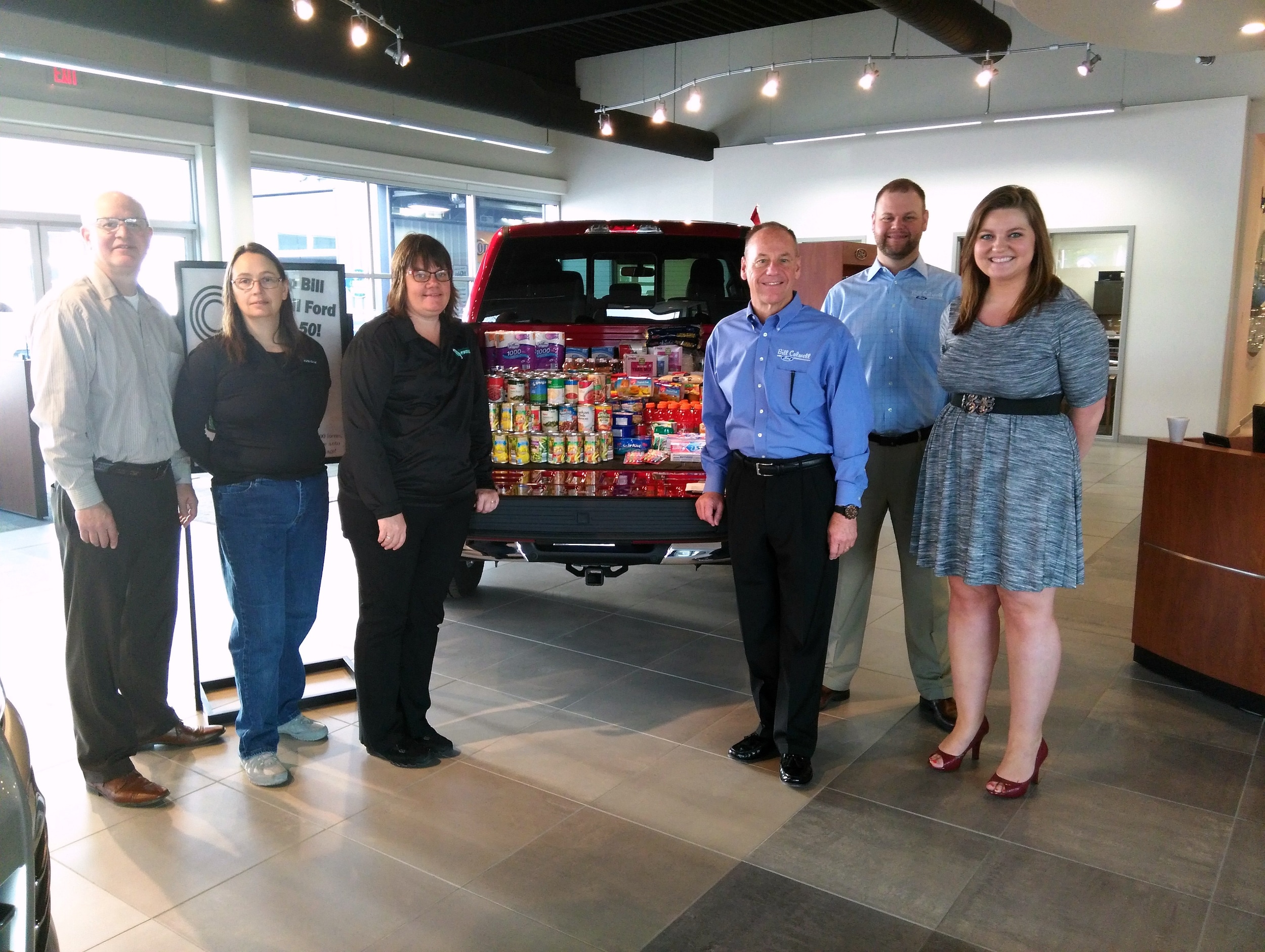 Bill Colwell Ford is a big supporter of our local community. Bill Colwell himself said, "Being able to give back to those who have given us a chance to earn their business is what keeps our business going. The Cedar Valley is a great community and we're happy to give back and be a part of it."
Every year we hold a Drive 4 UR School event where people can come test drive a Ford vehicle, and Ford Motor Company will donate $20 to the Hudson Athletic Boosters, up to $6000. As of 2019, Bill Colwell Ford has raised over $68,580 for the Hudson Athletic Booster Club.
We have also supported other charitable organizations through our "Fill A 50" drives, where we ask people to fill a Ford F-150 with items needed by local charitable organizations, including the Cedar Valley Hospice, the Northeast Iowa Food Bank, Cedar Bend Humane Society, House of Hope, and Friends of the Family.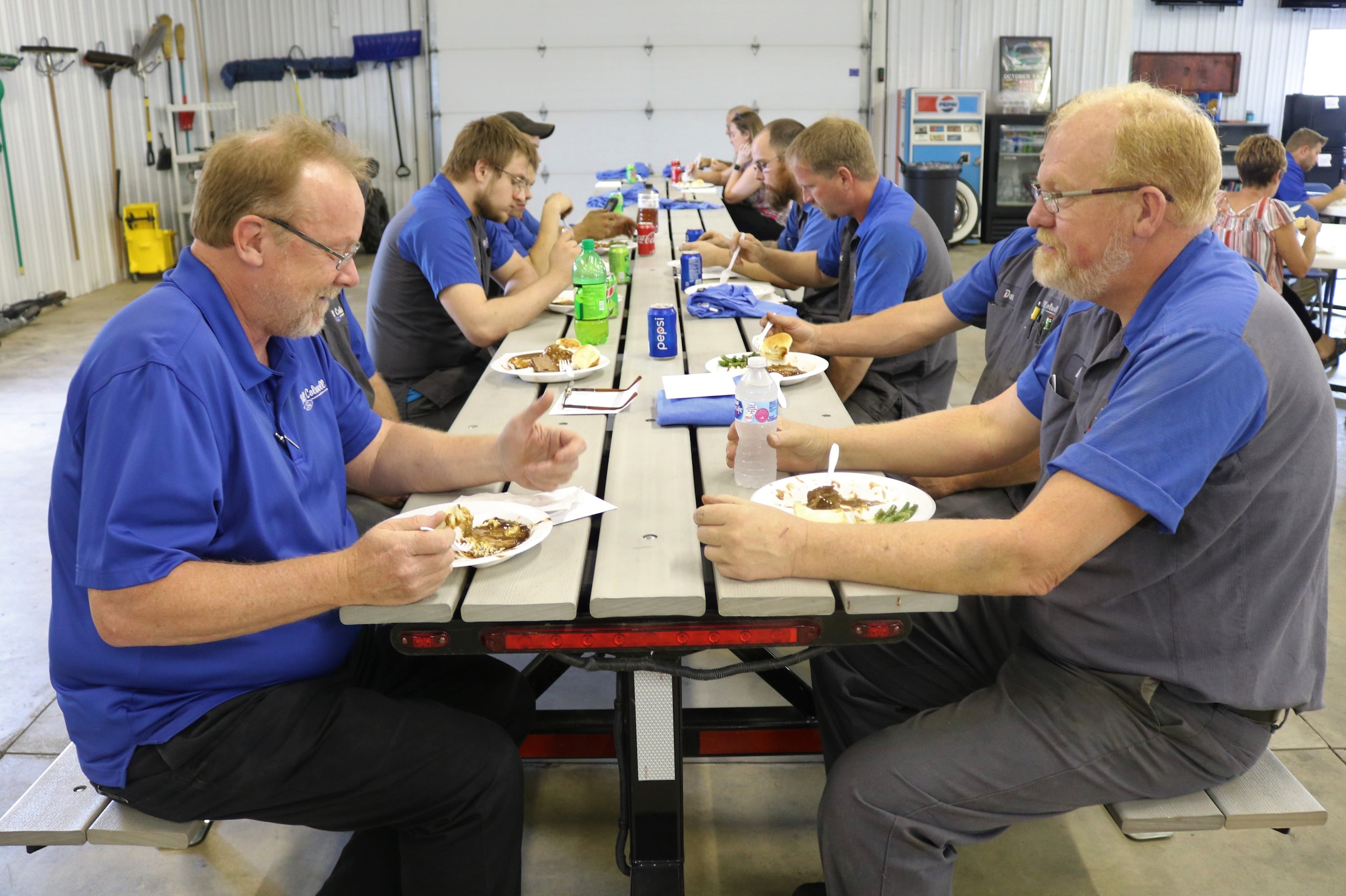 We know that happy employees lead to happier customers. Our team enjoys training programs, a fantastic culture, and opportunities for advancement to help us grow both personally and professionally. In 2016 we were the only dealership in the state of Iowa to be named a Top 150 Workplace by the Des Moines Register.
Contact us today and one of our many automotive professionals will help you with whatever you need.
Dealership Hours
Monday - 8:30 AM - 8:00 PM
Tuesday - 8:30 AM - 8:00 PM
Wednesday - 8:30 AM - 6:00 PM
Thursday - 8:30 AM - 8:00 PM
Friday - 8:30 AM - 6:00 PM
Saturday - 8:30 AM - 5:00 PM
Sunday - Closed
Parts Department Hours
Monday - 7:30 AM - 5:30 PM
Tuesday - 7:30 AM - 5:30 PM
Wednesday - 7:30 AM - 5:30 PM
Thursday - 7:30 AM - 5:30 PM
Friday - 7:30 AM - 5:30 PM
Saturday - 8:00 AM - 12:00 PM
Service Department Hours
Monday - 8:00 AM - 5:00 PM
Tuesday - 8:00 AM - 5:00 PM
Wednesday - 8:00 AM - 5:00 PM
Thursday - 8:00 AM - 5:00 PM
Friday - 8:00 AM - 5:00 PM
Quick Lane Service Hours
(319) 988-9104
Monday - 7:00 AM - 7:00 PM
Tuesday - 7:00 AM - 7:00 PM
Wednesday - 7:00 AM - 6:00 PM
Thursday - 7:00 AM - 7:00 PM
Friday - 7:00 AM - 6:00 PM
Saturday - 8:00 AM - 3:00 PM
Sunday - Closed