Introducing the Bronco Family
Preproduction model shown. Bronco Sport available late 2021. Bronco available spring 2021.
Meet the Broncos
The Bronco Family is vast, with a reach as far as you're willing to take it and a legacy that spans generations.The entire Bronco family is designed, engineered and built for adventure. So get ready to mount up and get dirty because the one and only legend is making its long awaited return.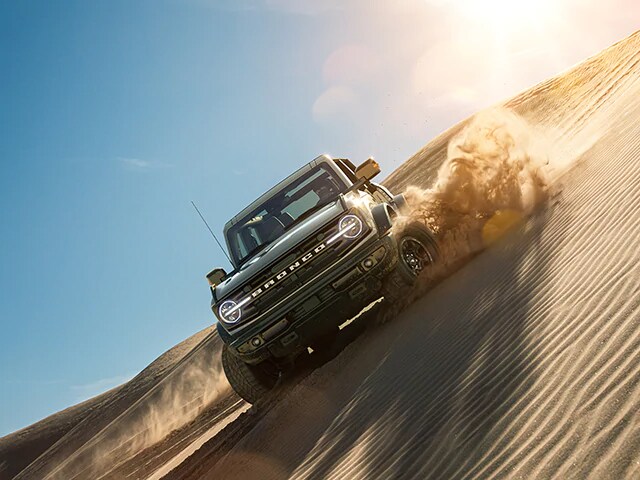 The 2021 Bronco
There's a whole world out there just waiting to be discovered. To find it you have to break rules, push boundaries and climb over the barriers in your way. With its relentless toughness and durability, the all-new Bronco was built to carry outdoor enthusiasts to wherever the wilderness calls. Available in two- or four-door models.
Preproduction CGI image shown. Available beginning spring 2021.
Explore Bronco
Call to Order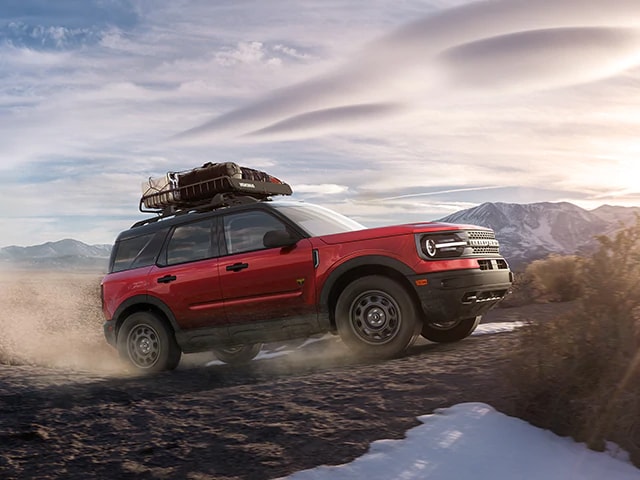 The 2021 Bronco Sport
Meet the latest in the family. The all-new Bronco Sport is your wilderness guide with four unique series engineered to match the way you experience the outdoors. Each, expertly equipped to get you out there - To the mountain ranges, the woodland trails, and the scenic shores. Your adventure begins in a Bronco Sport, and it never ends. Customize and order your Bronco Sport now.
Preproduction CGI image shown. Aftermarket equipment shown. Available late 2020.
Explore Bronco Sport
Call to Order
Off-Roadeo
The Bronco Brand comes to life at the Off-Roadeo. An off-roading and outdoor adventure playground - built for all skill levels - with experiences that will build confidence, inspiring Bronco owners to continue to treat themselves to getting uot to the wild for years to come. This exclusive experience will invite owners to choose from one of four epic locations, immerse them in the Bronco lifestyle, provide incredible drive experiences, and create unforgettable memories while celebrating community, adventure and the great outdoors.
Register Now
If You Are Interested In A Bronco. Please Contact Us Today!
Bill Colwell Ford

238 Waterloo Road
Hudson, IA 50643