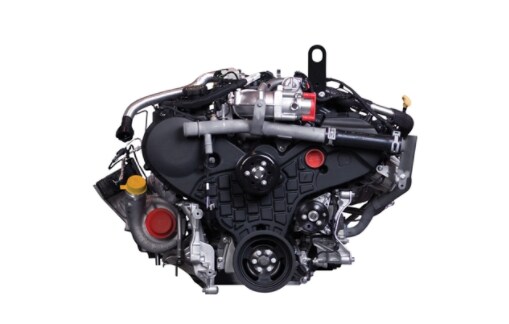 While there are many reasons a driver in or around Hudson, IA may want to invest in a 2020 Ford F-150, the powerful engine options often are near the top of the list. The best-selling vehicle in America didn't get that way without some truly impressive engine options, and the Ford F-150 lineup is filled with excellent choices. The following is a look at those engines, including the power numbers that convince so many customers to invest in this beloved Ford pickup.
Engine Specs for the 2020 Ford F-150 Lineup
3-liter TI-VCT V6 – This engine is the base model offering, capable of producing 290 hp and 265 lb-ft of torque. It's paired with a six-speed automatic transmission and can tow up to 7,700 pounds while hauling as much as 1,990 pounds.
7-liter Turbocharged EcoBoost V6 – With 325 hp and 400 lb-ft of torque, this engine can tow up to 8,500 pounds and haul as much as 2,470 pounds.
5-liter EcoBoost V6 – This engine produces 375 hp and 470 lb-ft of torque and is capable of towing as much as 13,200 pounds and hauling as much as 3,230 pounds.
High-Output 3.5-liter EcoBoost V6 – Able to generate 450 hp and 510 lb-ft of torque, this high-output engine is rated to tow 11,000 pounds and haul 1,520 pounds of payload.
0-liter Power Stroke Turbo Diesel – This diesel offering can make 250 hp and 440 lb-ft of torque and is capable of towing 11,500 pounds and hauling 1,940 pounds.
0-liter TI-VCT V8 – For those that love a nice, big V8, this one can produce 395 hp and 400 lb-ft of torque. It can tow 10,600 pounds and haul 3,270, the latter number being the highest of any engine in the range.
If you would like to have a closer look at a 2020 Ford F-150 model that uses any of these esteemed engines, give your local Hudson Ford dealership a call to set up a test drive. All these engines are fantastic for someone; which one is best for you will depend entirely on what you like and what you need.
There's no better way to find that out for yourself than to head on down to Bill Colwell Ford and see one up close!