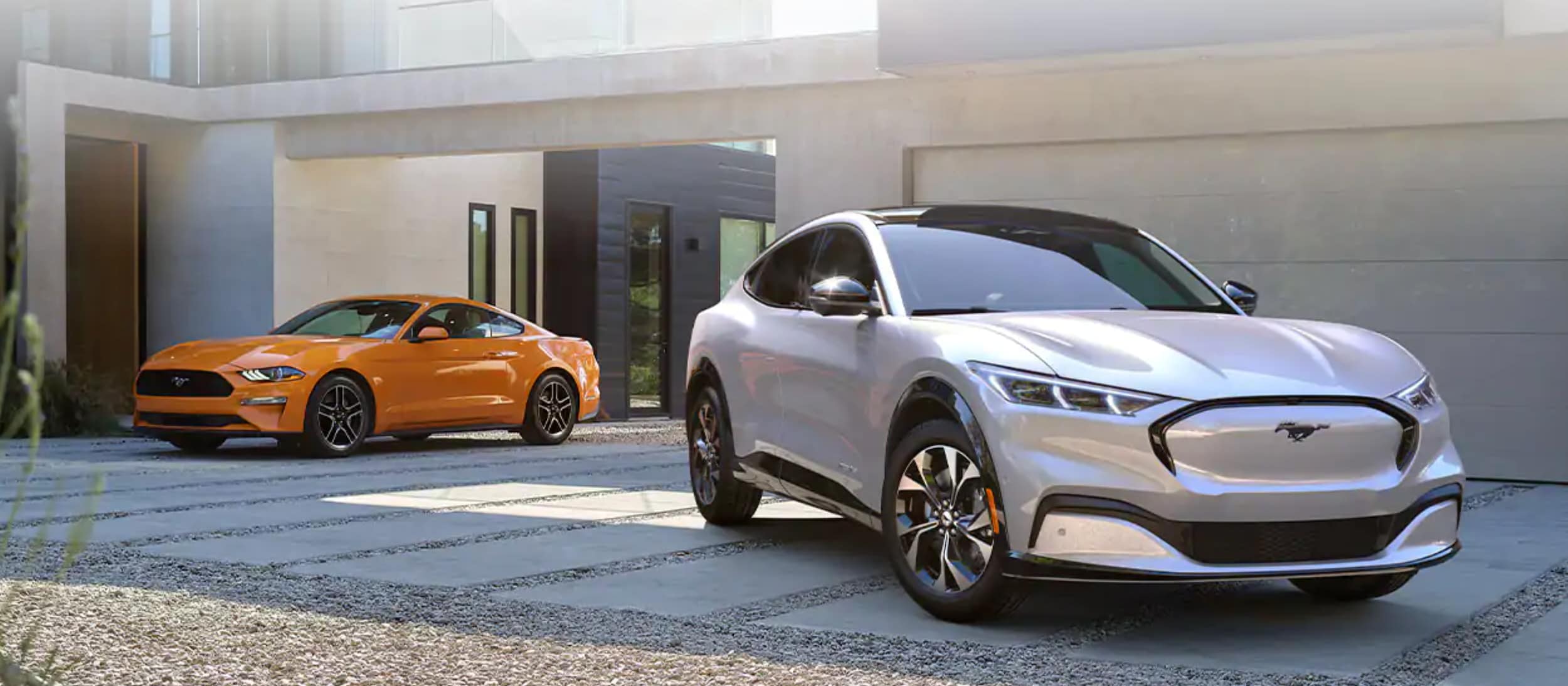 Those who have been following the Ford brand closely over the last couple of years know that the automaker has pivoted toward focusing almost exclusively on trucks and SUVs, but there's one iconic vehicle that's still getting plenty of attention for engineers and designers: the Ford Mustang.
However, in the 2021 model year, Ford will introduce an entirely new Ford Mustang—one that doesn't update or replace the current model but rather supplants it with a new member of the family. Here at Bill Colwell Ford, we are excited to introduce Hudson Ford owners to the all-new 2021 Ford Mustang Mach-E, an all-electric Ford Mustang that delivers power, style, and freedom for a new generation.
While the Ford Mustang has existed for five-and-a-half decades, this will mark the first time an all-electric version has ever been made commercially available. We'll warn you, though; while "all-electric" hasn't necessarily conjured up visions of bigtime power in the past, this vehicle looks to buck the stereotypes with a powertrain capable of generating upwards of 459 hp and 612 lb-ft of torque. Engineers expect it to rocket from zero-to-60mph in well under four seconds, so even without any gasoline, this car still can hang with the best-performance cars in the Ford stable.
The 2021 Ford Mustang Mach-E also receives a new infotainment system controlled by a redesigned touchscreen interface that doesn't look anything like what's ever appeared in a Ford vehicle before. It looks great and ushers the marque into the future of automobiles. Frankly, customers in and around Hudson, IA are going to love it.
Any time a new Ford Mustang model finds its way to your friendly neighborhood Ford dealership, it's easy to get excited. This one is especially thrilling because of what it means for the future of Ford cars. Yes, the focus is on trucks and SUVs, but Ford Mustang innovations will never stop being a priority moving forward.