We spend a lot of time in our vehicles. Naturally, dirt, germs, crumbs, and overall grime build up over time, and going through the car wash can't just send it all down the drain (though wouldn't that be nice?). No, it takes some time and effort to get the interior clean.
Giving your vehicle a good vacuuming is a good start, but what about all the dirt you can't see? Think about all the surfaces you touch while you're eating food from the drive-thru, or after you've filled up the gas tank, sweated at the gym, been to the park, or visited your kids' school? Yeah…you might want to scrub up once in a while.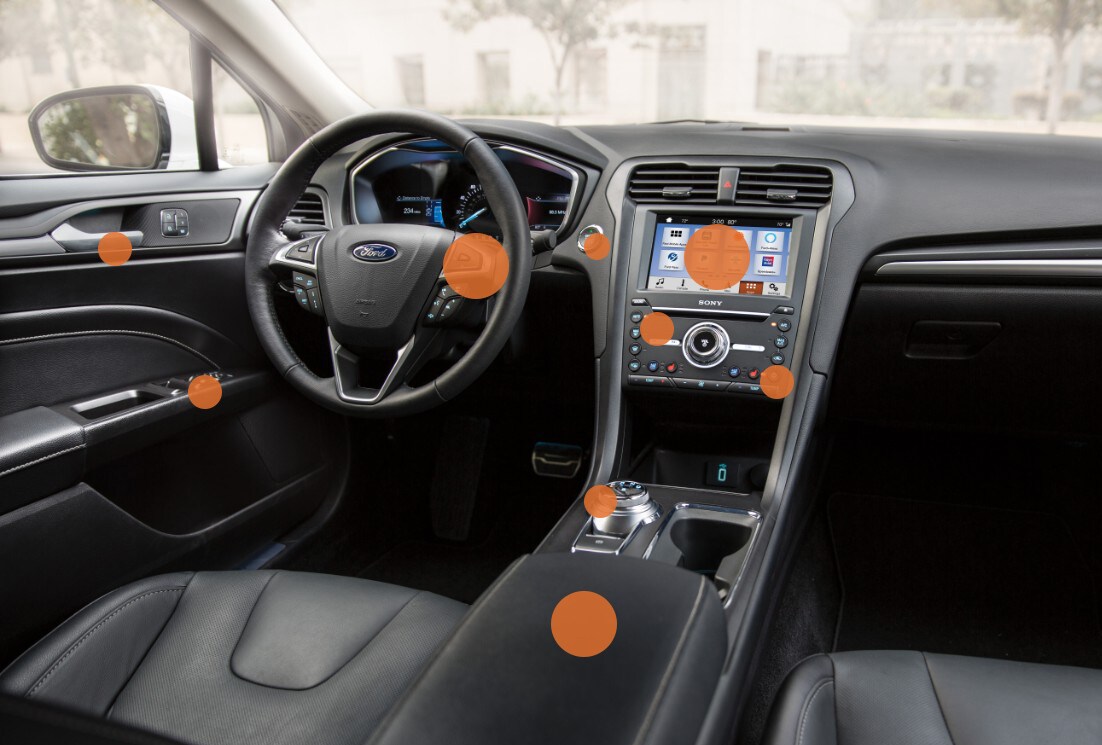 When you're ready to do a deep clean, focus on high-touch areas, including:
Exterior driver side door handle

Steering wheel — including buttons

Center console — outside only

Gear selector (dial/handle)

Radio/HVAC areas

Touchscreen

Start/Stop button

Driver door armrest and center console

Window/Seat/Mirror controls

Rear view mirror

Seatbelt buckle & anchor

Key fob
Did you know that some cleaners aren't good for vehicle surfaces? Here's a quick list of select disinfectants that are approved by the CDC and are acceptable for the interior/exterior surfaces of vehicles.
Wipes
Sprays
Getting your car clean will take a little extra work on your part, but the clean feeling and extended life for your vehicle will make it well worth your time.