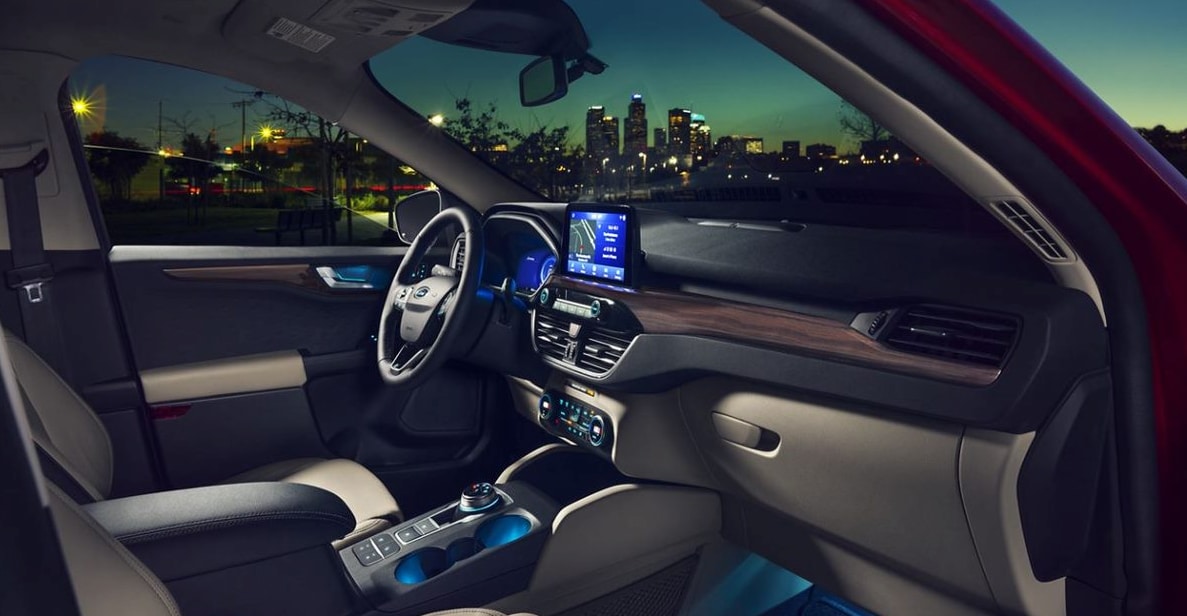 The concept of "drive modes" is relatively new, but there's little questioning how much they have done to improve the driving dynamics of Ford vehicles. For example, the 2020 Ford Escape features multiple drive modes that allow the vehicles to optimize performance for different terrains, weather conditions, and efficiency needs.
2020 Ford Escape Drive Modes
These selectable drive modes, new for the 2020 model year Ford Escape, are a great way to optimize the vehicle's many outstanding features. Here's a quick look at the different modes available to drivers in and around Hudson, IA:
Normal – In this case, the steering, traction control, pedal response, and all-wheel drive will function normally without any major adjustments.
Eco – This driving mode is designed to optimize fuel efficiency and increase the overall driving range.
Sport – For those who want to get more performance out of their 2020 Ford, using Sport mode generates a more athletic driving experience with increased throttle response and sportier steering.
Slippery – When the roads are icy or slick, these dynamics improve driver control on low-traction surfaces.
Snow/Sand – This driving mode adjusts the transmission shift schedule, pedal response, traction control, and driveline configuration to create better handling on softer surfaces. This driving mode is only available to those who opt for Intelligent AWD.
As your Hudson Ford dealer, Bill Colwell Ford is happy to show you these different driving modes in person, so visit us sometime soon to take one for a test drive and see how each different mode feels when you're behind the wheel. The driving dynamics of the 2020 Ford Escape are diverse and easy to toggle between, but the only way to get a sense of them is to try them for yourself!