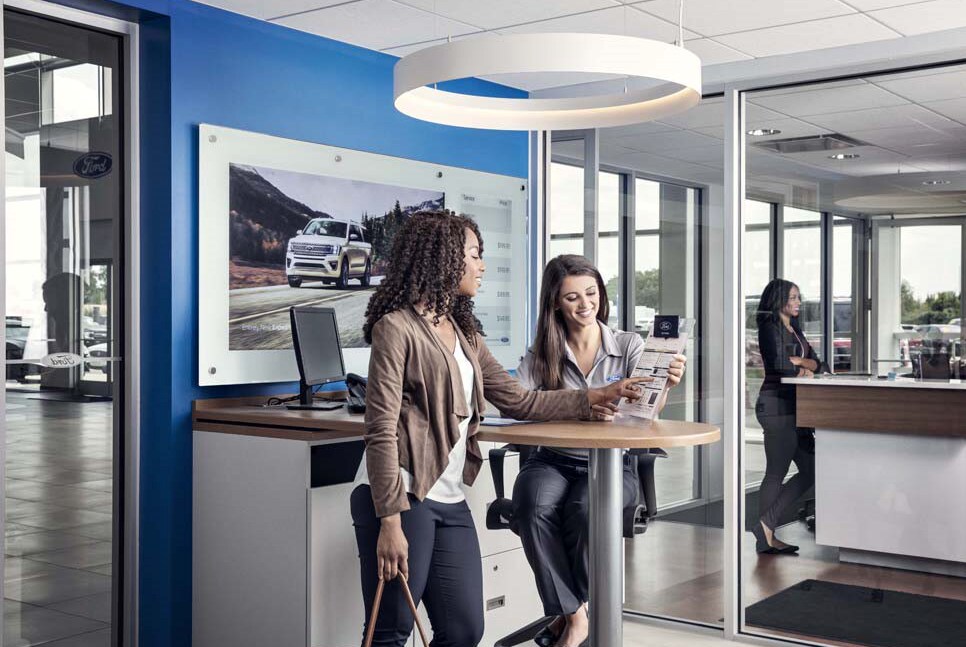 The chances are very good that when you bought your new Ford vehicle, you fell in love with it just the way it is. However, one of the nice things about Ford is a brand is that you can always add more aesthetic, technical, and performance-based flourishes after bringing the vehicle home, and your Hudson Ford service experts here at Bill Colwell Ford can help make sure those aftermarket additions get installed properly.
When we say "aftermarket accessories," what do we mean? There are so many ways to make later improvements to your Ford truck, car, or SUV, and discovering what's available requires little more than a perusal of the Ford Accessories website. There, you can find a host of available products that make your vehicle more enjoyable to own.
For example, if you were interested in new wheels for your vehicle, you could choose from multiple different designs other than what you originally purchased. If you wanted to add keyless entry and remote start, you could do that, too. For those that own Ford pickup trucks, there are products like bed liners, bed covers, rails, dividers, extenders, and so on—all designed to protect cargo and improve the utility of your Ford truck.
Sometimes, there are technological upgrades available, such as improved audio systems, a dashcam, parking assist system, and even seat-back television screens.
Put simply, the possibilities verge on endless, and the best way to determine whether you would like to invest in some aftermarket accessory upgrades is to just have a look at what's available for your model. Once you've found something you like, contact your Ford dealership serving Waterloo, IA and begin the process of having those excellent new accessories installed right away!