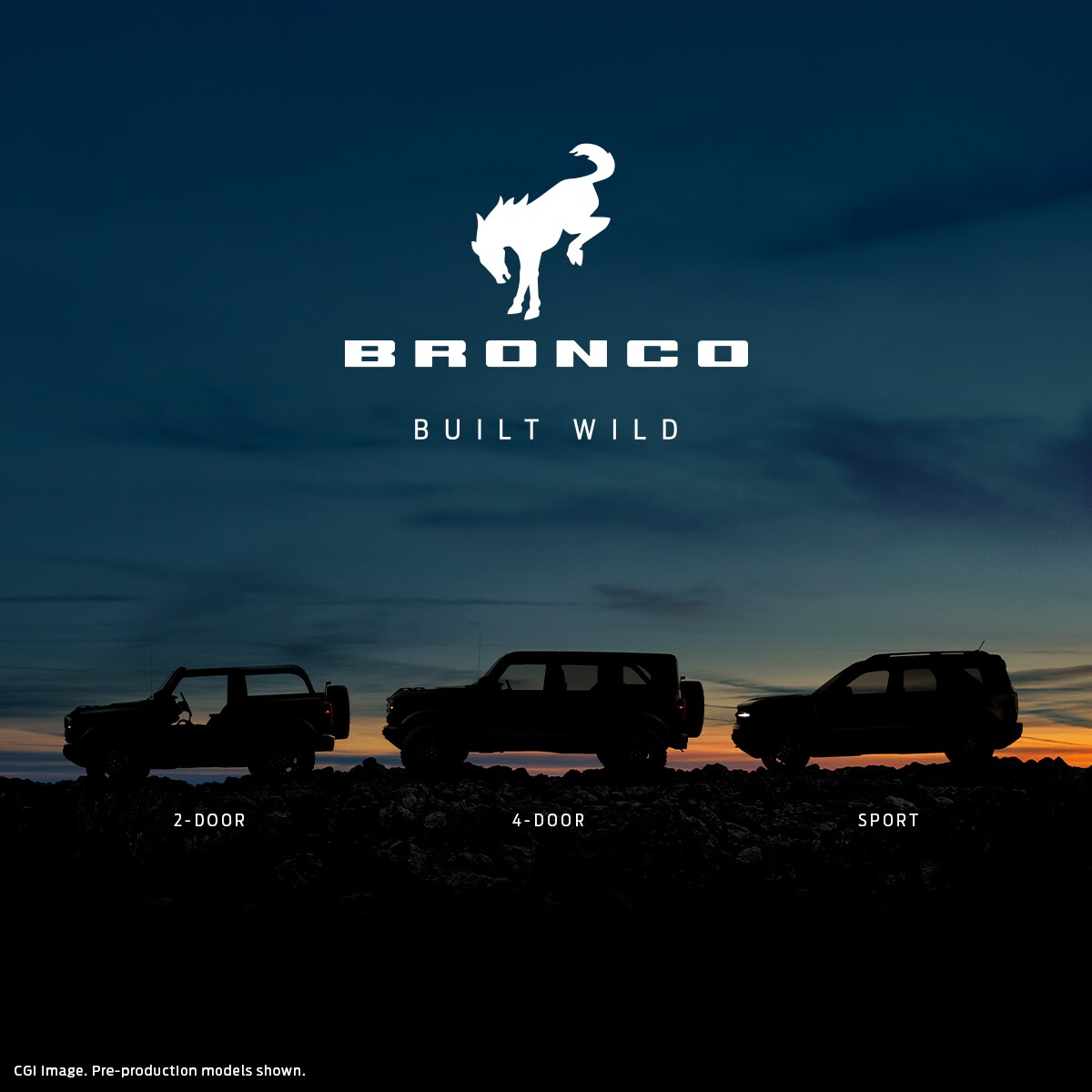 Every Ford dealership in the U.S. is growing increasingly excited about the imminent arrival of the latest iteration of the Ford Bronco, a popular Ford SUV that hasn't been part of the Ford lineup since 1996. Put simply, this is a model with one of the richest histories in the Ford lineup, so we thought it would be fun to have look through the model's storied history to see how it has changed and grown over the years!
1st Generation (1966-1977)
There were a few different body types for the first model of Ford Bronco: a roadster that came without doors or a roof, a sport utility version that added and doors and a roof but looked more like a short pickup, and a wagon, which served as the precursor to today's SUV. All were innovating and powerful and utilitarian.
2nd Generation (1978-1979)
The Ford Bronco got bigger and much more popular in its second iteration, sharing more components with Ford trucks to maintain (and improve) off-road capabilities.
3rd Generation (1980-1986)
This version held onto some of those off-roading abilities but added more car-like features so it would be equally capable on highways and city streets. It also boasted more luxuries without sacrificing its rugged reputation.
4th Generation (1987-1991)
The first Ford Bronco to round some its edges, this SUV was the bridge to the vehicle's more modern aesthetic. It also boasted a new powertrain and safety features, making it a great option for the buyers of the late '80s and early '90s.
5th Generation (1992-1996)
One of the most iconic in terms of appearance, the last (for a while) Ford Bronco looked great with its more aerodynamic design and offered a host of updated interior features.
6th Generation (2021-)
For the 2021 model year, Ford has brought this beloved nameplate back to life with plenty of great updates and a modern new look that is sure to impress drivers in and around Hudson, IA. You'll hear more about these great updates soon, and we hope you'll visit Bill Colwell Ford as soon as this vehicle finds its way here to test drive this latest version of Ford Bronco!