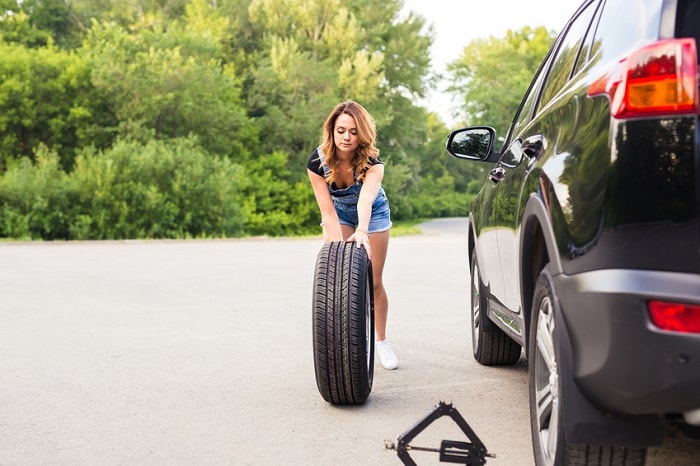 Are you looking for a "Ford dealership near me" in Hudson, IA? Bring your search to Bill Colwell Ford where you can find a well-stocked inventory of new and previously owned Ford cars. Whether you purchase or own a new Ford sedan or used Ford SUV, it's important to prepare an emergency kit for your vehicle. Prepare for the unexpected with these car emergency supply essentials.
What to Keep in Your Car Emergency Kit
If you find yourself stranded and waiting for Ford roadside assistance, here are a few items that may come in handy.
Jumper cables: Keep these in the truck in case your battery needs a jump-start
Flares and reflective triangles: You may also want to pack a reflective vest to bring more visibility to yourself and your vehicle.
Spare tire: Make sure you have a spare tire that's fully inflated and in good condition along with a wrench and tripod jack to swap out the tire if necessary.
Toolkit: It doesn't hurt to keep other basic tools that may come in handy in an emergency. Consider keeping a small tool kit in your truck or a multipurpose tool.
Phone charger: Keep an extra phone charger with you to replenish your phone battery as needed.
First aid kit: In case of an accident, basic first aid kit essentials could help while you wait for medical assistance. Consider stocking must-haves such as gauze, bandages, ointment, and a blanket.
Water and snacks: You never know how long you may be waiting for assistance. Keep drinking water and non-perishable snacks such as nuts and dried fruits close by just in case.
Cold-weather items: Prep for a cold-weather emergency with items like a shovel, snow brush, extra warm blankets, and cat litter for better traction.
Your car emergency kit list may look slightly different, but don't hesitate to turn to our Quick Lane Tire & Auto Service Center located at Bill Colwell Ford to help you prepare your vehicle for the unexpected.