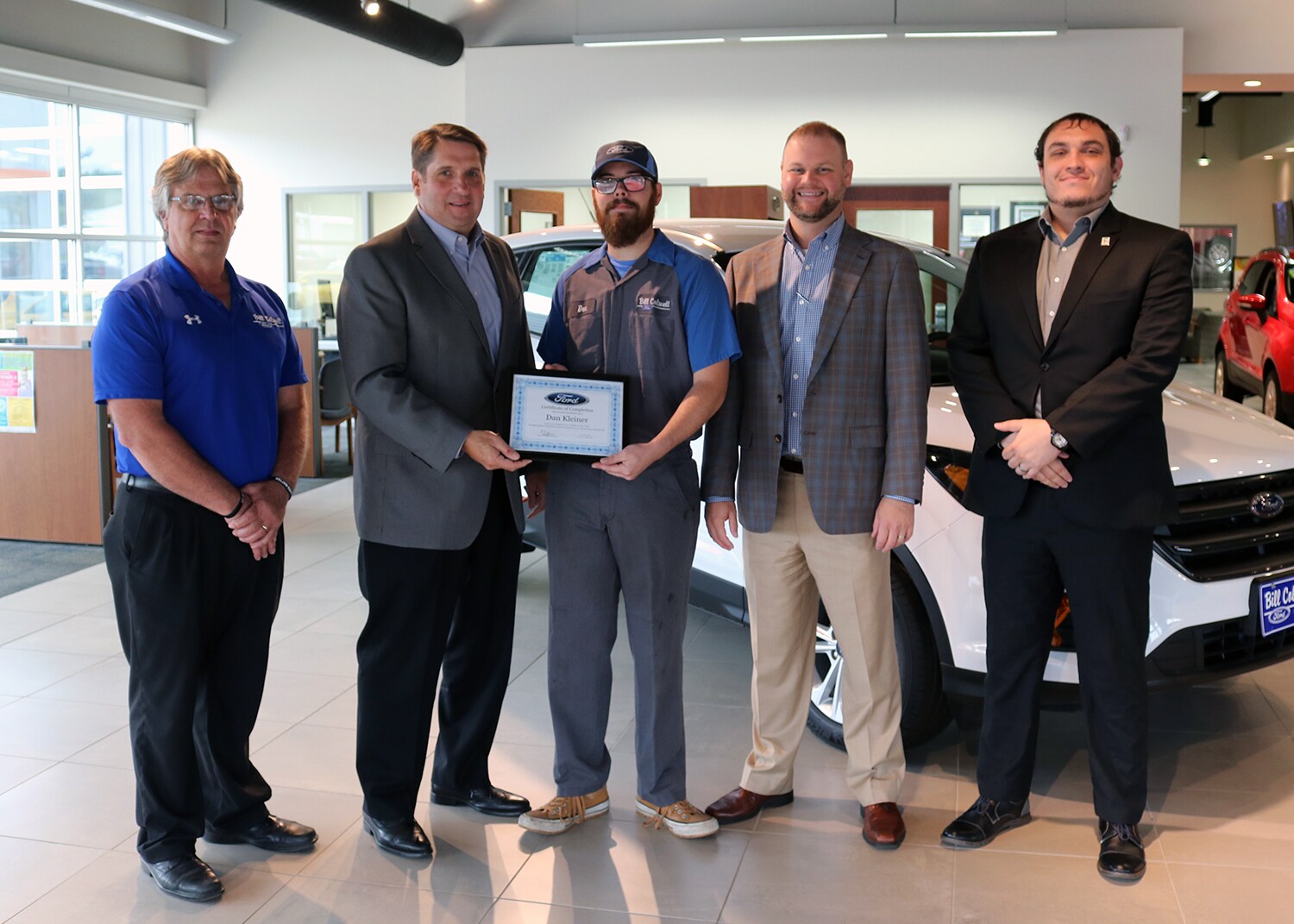 Bill Colwell Ford is proud to recognize Dan Kleiner, a Technician at Bill Colwell Ford, for completing Ford Motor Company's Workforce Certification Technician Training Program. To finish this program, Dan completed 14 weeks of training that included classroom coursework and hands-on instruction at the Universal Technical Institute in Lisle, IL.
"It was hard being away from my family for that long, but it was a huge benefit to my career and I'm thankful to Bill Colwell Ford for the opportunity," said Dan Kleiner.
This program allowed Dan to receive 2+ years of training in a 14-week period. Some of the certifications he received included: steering & suspension, climate control, electrical systems, and more.
"As vehicle technology continues to evolve, technicians need increased levels of knowledge and skill to effectively complete advanced diagnostic and repair operations. We celebrate Dan's accomplishment as part of Bill Colwell Ford's commitment to having highly skilled, factory-trained technicians ready to serve our customers," commented Blake Colwell, General Manager.
Bill Colwell Ford would like to congratulate Dan Kleiner on his achievement and hard work, and we're honored to have him as part of the team! Congratulations, Dan!
Pictured from left to right: LaVerne Tradel, Service & Parts Director; Todd Watkins, Ford Service Zone Manager; Dan Kleiner, Steering & Suspension Specialist; Aaron Dalrick, Ford Field Service Engineer.