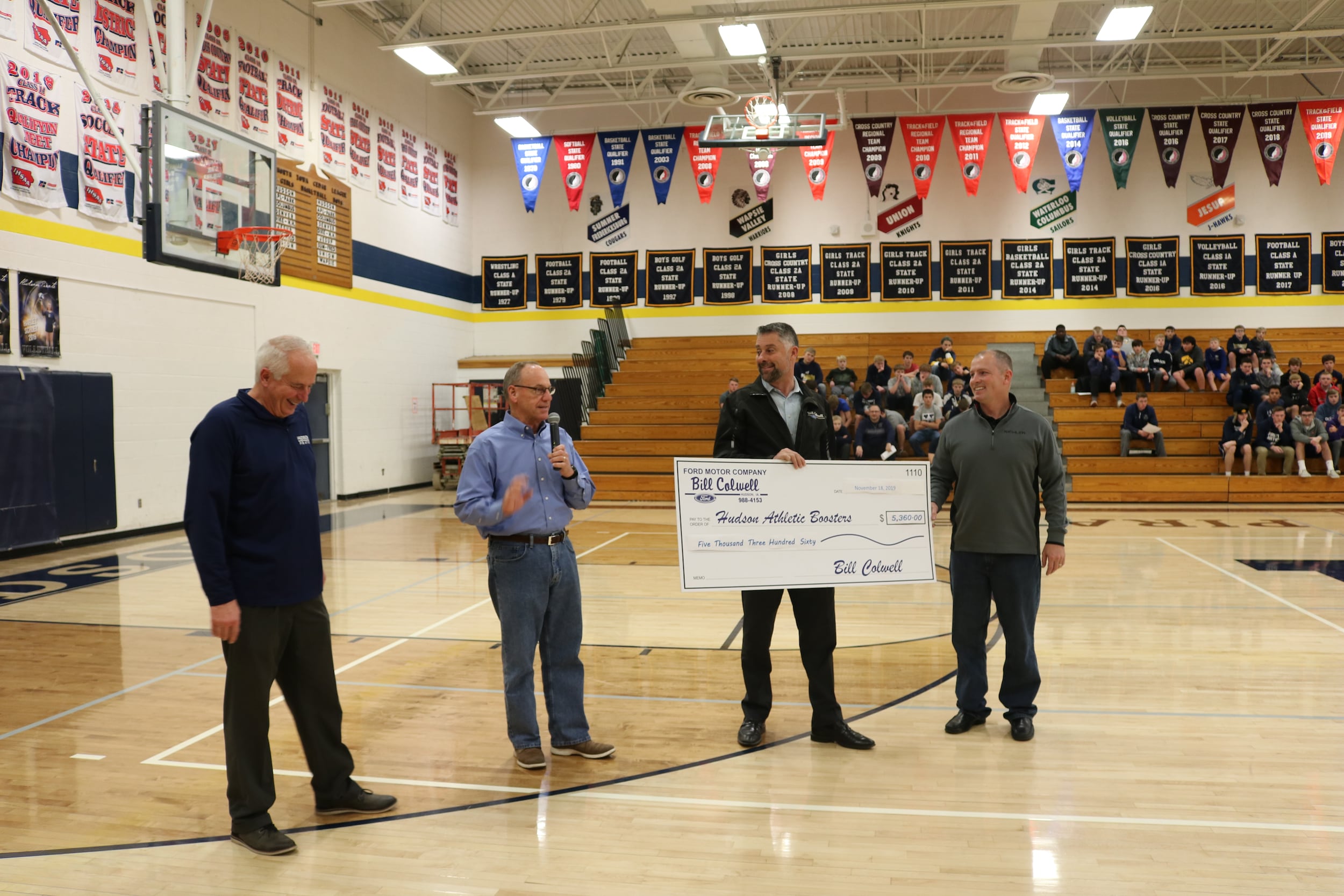 Bill Colwell Ford presented $5,360 to the Hudson Athletic Booster Club for the 11th Annual Drive 4 UR School event held last September. To date, Bill Colwell Ford has helped raise $68,580 for the organization. A big thanks to everyone in the Hudson community for coming out and supporting this event year after year!
Pictured left to right:
Kevin Wurzer,
Bill Colwell, Jeff Baker, and Zach Stuart
.