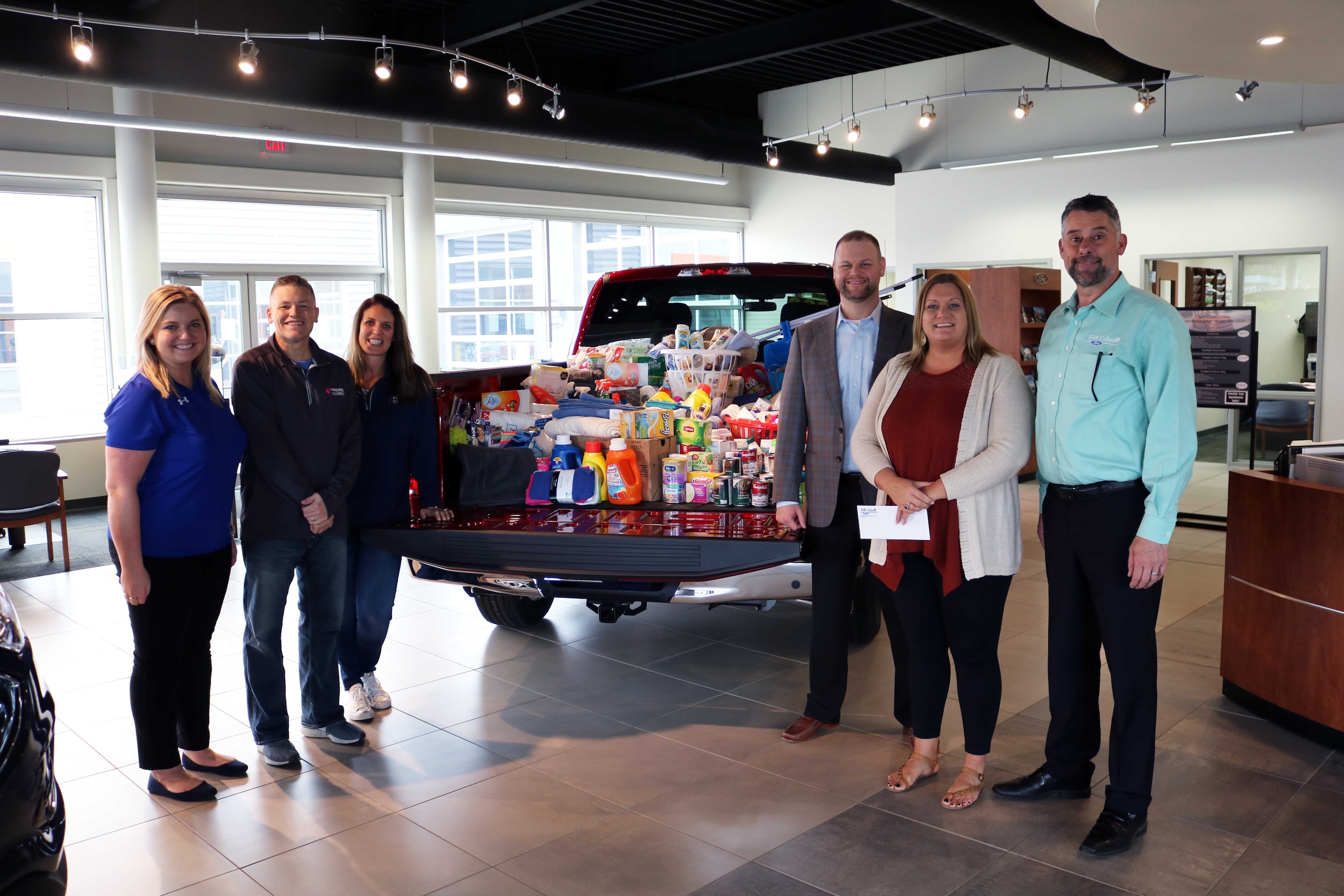 In celebration of the Ford F-Series being America's best-selling truck for 42 years, Bill Colwell Ford hosted the Fill a 50 event. During the month of April, they collected items for the Friends of the Family. The organization provides advocacy services for victims of domestic abuse, sexual assault, human trafficking and homelessness. Bill Colwell Ford asked the Cedar Valley community to bring items and help them fill the bed of an F-150, or Fill a 50.
Some of the items they collected included garbage bags, toilet paper, cleaning products, laundry soap and much more. A big THANK YOU to everyone who came out and donated to the Fill a 50 event this year. A lot of items were raised for the Friends of the Family and it wouldn't have been possible without your help!
Once again, thank you to everyone who participated, your generosity is astounding!
Pictured left to right: Whitney Johnson, Ben Brustkern, Tara Tann, Blake Colwell, Michelle Hall, and Jeff Baker.
About Friends of the Family:
The mission of Friends of the Family is to provide safe shelter, confidential services, and housing assistance to individuals in crisis due to homelessness, domestic violence, sexual assault, and human trafficking. They take pride in their advocacy efforts, which began in 1992. Over the years, they have expanded their organization to aid people in 20 Iowa counties thanks to generous donations and strong leadership from their staff and Board of Directors.