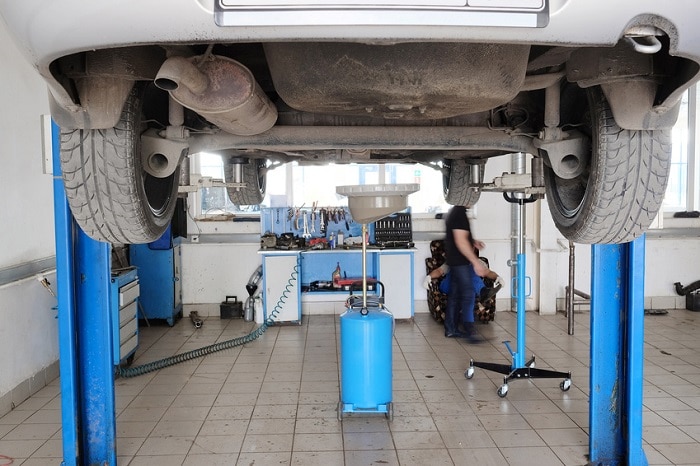 When you're driving a Ford SUV, there are so many components and systems working together to keep that vehicle running smoothly. Some of the most important parts of your car include the steering and the suspension. Keeping both in good shape and having qualified mechanics take a look at them from time to time will keep you safer on the road and help deliver a better driving experience.
One thing that you should know about your steering and suspension is that it pays to get it checked every 50,000 miles or so. That being said, there are signs that could appear when there's an issue with them before that milestone.
If your steering wheel is vibrating or shaking excessively, it could be time for a trip to our Ford service center, otherwise known as our Quick Lane Tire & Auto Center located at Bill Colwell Ford. If you experience excessive leaning or swaying while turning, that could be another sign. Strange noises, like rattling or clunking, can also be a sign it's time for a trip to the mechanic.
You can also notice other potential problems with your steering and suspension when you're not behind the wheel. Take a look at your tires occasionally. If it seems like they're wearing down too quickly or unevenly, that could be a sign of a problem. Leaking fluids may also be an indicator of a suspension or steering issue. If your steering and suspension are working right, you should notice that your car offers a smooth ride, responsive turning, and a great driving experience overall.
So whether you're shopping for a new car or just need some work done on your current vehicle, visit our Ford dealership near Waterloo, IA. Whether it's a suspension issue or a simple oil change, our expert mechanics are ready to help you out. We look forward to seeing you!