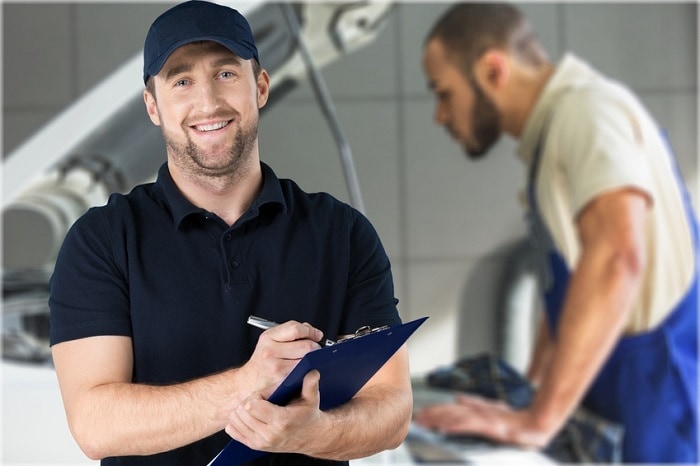 At Bill Colwell Ford we help our customers find the perfect car, truck, or SUV, but our services don't stop there. We also help our customers take good care of their vehicles so that they get the most out of their investment and stay safe on the road. We're a fully-equipped Ford service center, staffed by trained mechanics that know your Ford model inside and out. We also offer service contracts, and if you don't know how that works exactly we can help you understand.
Simply put, a vehicle service contract is designed to help you deal with surprise repair costs. Even if you take good care of your car, sometimes a problem that needs to be dealt with can pop up, costing you a lot of money. A vehicle service contract would cover you and your car in the event of an unexpected expense. If you have a car, you likely depend on it to run properly. A vehicle service contract can ensure that you aren't majorly inconvenienced, financially or otherwise, when you run into a major mechanical problem.
A vehicle service contract differs from a warranty in some key ways. First of all, most warranties are applied to new vehicles or possibly certified pre-owned models. A vehicle service contract can be purchased for a car at any time. These plans also cost extra, unlike a warranty that may be rolled into the price of the vehicle. You can also choose to renew a vehicle service contract, placing one on the same car multiple times throughout its life. You should also know that there are different levels of service contracts, from ones that cover everything to others that just cover basic maintenance. If you're curious about a vehicle service contract, just ask the experts in our finance center!
So visit our Ford dealership near Waterloo, IA and get the routine maintenance you require. Whether you're driving an older model or a brand new 2019 Ford Escape, we're ready to assist you all year round. We'll make it easy to keep your car in top shape!