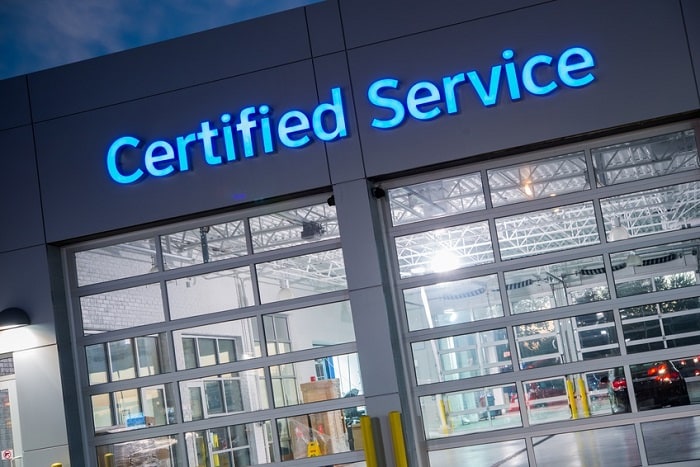 Here at Bill Colwell Ford, we don't just help you find a new Ford car or SUV. We also make sure that you're taking great care of your vehicle once you have it. That's why we're also a full-fledged service center, staffed by talented mechanics that know your vehicle inside and out. One way we differentiate ourselves is with our Quick Lane Tire & Auto Center service, which means that we'll fix you up right away when you hear that steering and suspension noise while driving.
Hearing unfamiliar suspension noises can be a big cause of stress while driving. What if it's an expensive repair? What if it's actually nothing, but the mechanic still charges you a bunch of money just to tell you that your car is fine? You don't have to worry about that at our Quick Lane Tire & Auto Center and Ford service center.
That's because our Quick Lane Tire & Auto Center won't charge you when you come in with steering and suspension problems. We'll let you know what's wrong and we'll fix it for you. Best of all, you don't even need to schedule an appointment. Just come in anytime we're open, even on Saturday or during the evening, and we'll fix whatever is wrong with your vehicle.
We can work with any make and model too, not just Ford cars. We use only USA quality replacement parts. Plus, you can be sure that our technicians know everything there is to know about your vehicle. Where else can you go for convenient, top-quality service that won't break the bank?
So whether you're shopping for a new car or just need help taking care of your current vehicle, our Ford dealership near Cedar Falls, IA should be your first stop. We're ready to handle all of your automotive needs.