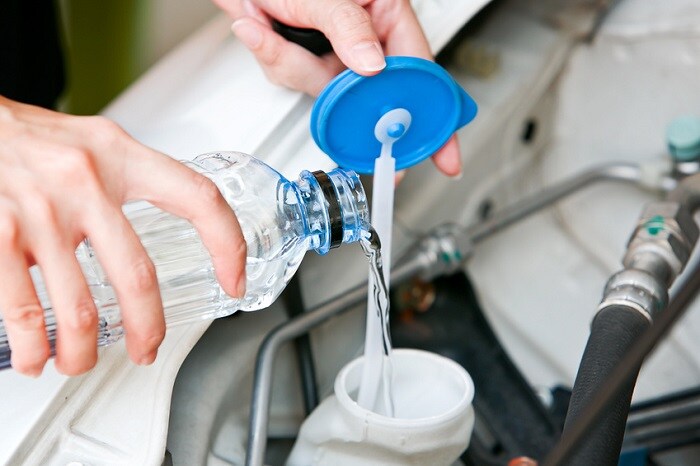 At Bill Colwell Ford, we don't just sell
new Ford cars
. We also help our customers take great care of their vehicles here at our service center. Our talented technicians know your car inside and out, and they're ready to help with all of your routine maintenance. One thing we can easily take care of is a refill of your coolant or antifreeze. This is a crucial ingredient that helps your vehicle run well and we have it at our service center.
Coolant is critical because it keeps your engine from overheating. In modern cars, there generally isn't great airflow under the hood where the engine is located. That means that the engine requires an advanced cooling system that ensures that it powers your car and gets you to where you need to go.
The coolant in your car transfers heat and prevents engine damage. Topping off coolant levels at our service center doesn't cost much, but damage to your engine can get quite expensive. This is just another example of how routine car maintenance can save you money.
This substance can also help protect a variety of metal and non-metal parts in your vehicle. The engine isn't just metal. There are rubber parts and plastic components in the cooling circuit as well. The coolant protects all of these pieces by preventing the engine from freezing or boiling, and by preventing the oil from becoming a solid or a gas. You're not going to get far without coolant in your car.
So if you're trying to take great care of your Ford vehicle, visit our
nearby Ford service center
or our Quick Lane Tire & Auto Center located at Bill Colwell Ford. We proudly serve Cedar Falls, IA and the surrounding areas, and we'll make sure that you get the antifreeze or new Ford parts that you need. We look forward to assisting you!