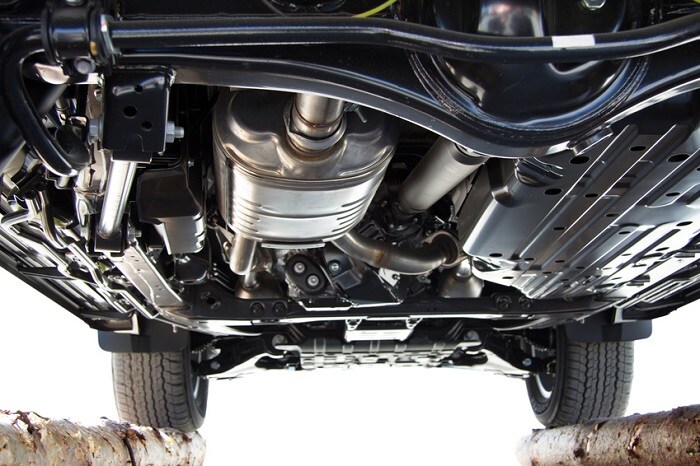 Here at Bill Colwell Ford, we don't just sell you a Ford car, truck, or SUV. We also help you take great care of it for years to come. That's right, we're also a full-fledged
Ford service center
as well as a Quick Land Tire & Auto Center located at Bill Colwell Ford. Our expert technicians can handle all of your automotive needs, including drivetrain service and differential fluid issues.
First, you may be wondering what a drivetrain is. Simply put, it's the system that sends power to the driving wheels. Different cars can have different types of drivetrains, like four-wheel drive or front-wheel drive, but their stated function is essentially the same. And no matter which type of drivetrain you have, maintenance is always important.
Differential fluid keeps your drivetrain working as it should. When you're turning, your drivetrain has to send different amount of power to different wheels to get some to turn faster than others. If it's not working at peak performance, your ride is not going to be as smooth. Differential fluid lubricates the critical parts that make up your drivetrain.
Unfortunately, not every driver knows how important this fluid is. Most people know about fluids like oil or even power steering fluid, but don't neglect your differential fluid! If you suspect an issue with your drivetrain, talk to our talented technicians right away. We make it easy to schedule an appointment online and we only use the best parts and fluids. There's no reason to go anywhere else.
Whatever your automotive maintenance needs may be, we're ready to help. Visit our
Hudson Ford dealership
and you'll find qualified service technicians that know your car inside and out. We'll get you back on the road in no time. We hope to see you soon!