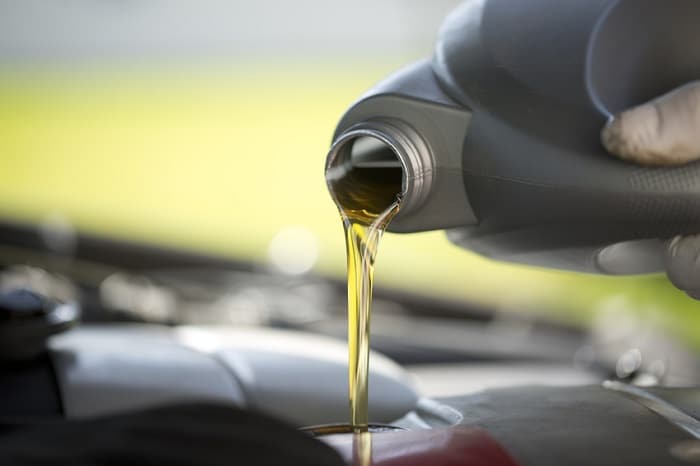 Here at Bill Colwell Ford, we know that you want to take good care of your vehicle all year round. That's why our automotive experts are ready to help you prep for winter and the cold temperatures that it brings. Some models actually require some extra supplies or work to get ready. That's why we also offer expertise on diesel-powered vehicles and diesel anti-gel.
Some drivers may think that we only sell cars that are powered by traditional gasoline, but in reality, some
new Ford trucks
are actually fueled by diesel. Models like the 2018 Ford F-150 and the 2019 Ford Super Duty F-250 offer diesel engine options.
In some cases, diesel engines can be more fuel-efficient. They can also offer more torque and towing power. It's just another way that we make it easy to build the perfect pickup truck.
Unfortunately, diesel fuel can have some issues in the cold weather. That's where diesel anti-gel comes in.
Diesel anti-gel prevents the fuel from crystallizing. It drops the freezing point of diesel to ensure that everything runs smoothly. We generally recommend that drivers use some anti-gel once temperatures drop below thirty-two degrees Fahrenheit. If temperatures decline even more, to zero degrees or below, more anti-gel might be needed. Diesel anti-gel could also be required if the temperature is going to decline rapidly.
Even when it doesn't seem that cold out to you, keep an eye on your car and see if your engine has started to run a little rougher. This could be a sign that your fuel is starting to crystallize. Fortunately, you have our automotive expertise to rely on all winter long.
So no matter what kind of vehicle you're driving or what kind of fuel it uses, visit our Ford service center and our Quick Lane Tire & Auto Center located at Bill Colwell Ford. Our
Ford dealers in Iowa
are ready to assist you all season long. We hope to see you soon!