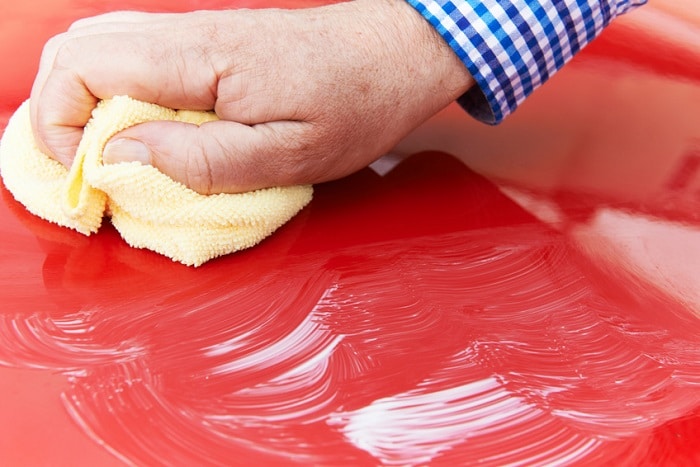 While washing your
new Ford car
may seem like a simple process on the surface, correctly washing a car requires nuance and technique. Improper cleaning techniques can cause swirls and scratches to your car's paint, requiring polish to fix. Here at Bill Colwell Ford, our Ford experts have decades of car cleaning experience, and we are happy to share our expertise with local drivers near Cedar Falls, IA.
Wash Tools: When choosing wash tools, it's vital to choose ones that are gentle on the paint yet still effective at removing contaminants. In general, look to use sponges and mitts that are plush and have a deep nap rather than flat weave towels or dense sponges. We also recommend soft sheepskin wash mitts for their gentle toughness and microfiber mitts for their long-lasting nature.
Cleaning Technique: The first thing you should clean is the wheels and the tires. For these, use a cleaner that's safe for all wheels. Wash each wheel and tire one at a time, and before moving on, empty and rinse all cleaning materials. Next, thoroughly rinse your vehicle in order to remove loose debris.
Combine clean water and a car wash that's rich with lubricants. Do not use dish soap. Use your wash tool to rub the entire exterior of your car. In order to prevent swirl, use two buckets. Fill one with soapy water and the other with clean water. Each time you reload your sponge with soapy water, first dip it in the clean water to remove the dirt that you've removed from your vehicle.
If you're asking, "where can I get friendly
Ford service near me
", the answer is Bill Colwell Ford! Stop by for more
Ford
car cleaning tips.