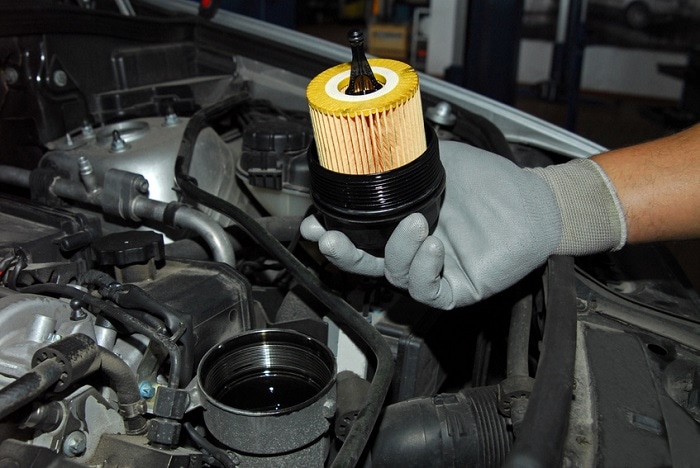 Here at Bill Colwell Ford, we're not only a large
Ford dealership serving Cedar Falls, IA
, but we also take pride in educating local drivers about how their vehicles actually operate. We have a team of expert technicians at our
Quick Lane Tire & Auto Center
located at Bill Colwell Ford who loves delving deep into the inner workings of cars, and we can tell you that the different types of car filters are all essential aspects of vehicle operation. The task of keeping your vehicle running clean is placed upon four different filters: engine, cabin, oil, and fuel.
Engine Air Filter
The role of the engine air filter is to lean the air that's flowing to your engine. It protects your car's engine from harmful particles such as dust and dirt, so if you drive in a polluted or dusty area, it's important to change your engine filter regularly. If the air filter is not replaced and blocks up, it cause cause a reduction in fuel mialge by placing additional strain on the engine and rive line components.
Oil Filter
Located inside the engine, the oil filter's job is to remove the little metal shavings that build up inside the engine. A general rule is that you should change your oil filter every time you get an oil change.
Cabin Air Filter
The same harmful particles that the engine air filter removes from the engine system also have the potential to get into the cabin, hurting your health. The cabin air filter works to decontaminate air that air that's coming into your cockpit. It's fitted inside the air conditioning system to filter out dirt, dust, and pollen from the air entering the cabin. It also stops exhaust odors.
Fuel Filter
The fuel filter has two different functions. For gasoline engines, the fuel filter removes any impurities that come with the fuel that you put in your car. However, for diesel engines, the fuel filter removes water that builds up, preventing corrosion on the parts inside the engine.
Checking your filters should be part of any annual tune-up. If you spend a log of time in dusty or dirty conditions, they'll have to change or cleaned more often than your owner's manual specifies, so don't just rely on the numbers! Learn more about the operation of your Ford car right here at Bill Colwell Ford!