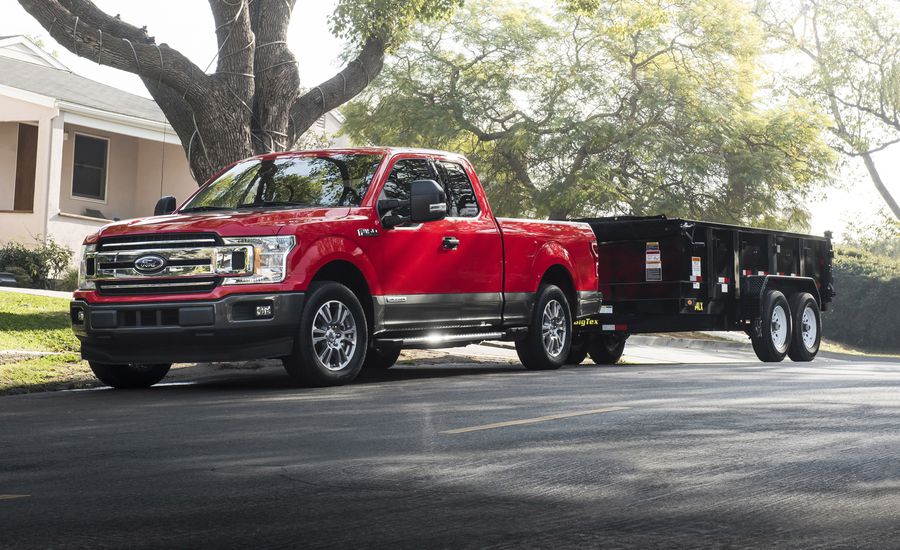 For the first time ever, Bill Colwell Ford is introducing the brand new 2018 Ford F-150 Power Stroke Diesel truck on the lot. This is the first Ford F-150 diesel model, and Bill Colwell finally has one in stock and more on the way! Consumers have been asking Ford for a half-ton diesel for a while after the first ever half-ton diesel truck, the Ram 1500, was released back in 2014. After announcing the truck at the 2017 auto show in Detroit people were anxious to learn more, but Ford took their time and wanted to make sure this truck did not disappoint. The F-150's 3.0-liter Power Stroke diesel engine was adapted from the engine Ford built in Europe for Jaguar Land Rover. With 250-horsepower and 440-foot pounds of torque, this truck was built for towing. It is estimated at hauling 2,020 pounds or towing 11,400 pounds. In addition, it is also the first truck to hit 30 mpg. Projected at 20-22 mpg in the city and 25-30 on the highway, Ford's new half-ton diesel is 2-6 mpg better than any other F-150.
What is a half-ton truck?
This classification of trucks and some SUVs refers to the payload capacity. Payload capacity is how much total weight the vehicle can carry, including passengers and cargo. Being that a ton is generally known as 2,000 pounds, the table below shows that a half-ton truck is capable of carrying up to 1,000 pounds. This means that the truck can carry up to a total of 1000 pounds of cargo and passengers in the cab and bed.
| | | |
| --- | --- | --- |
| | Models | Payload Capacity or Max. Weight |
| Half Ton | | 1,000 lbs |
| Three-Quarter Ton | | 1,500 lbs |
| One-Ton | | 2,000 lbs |