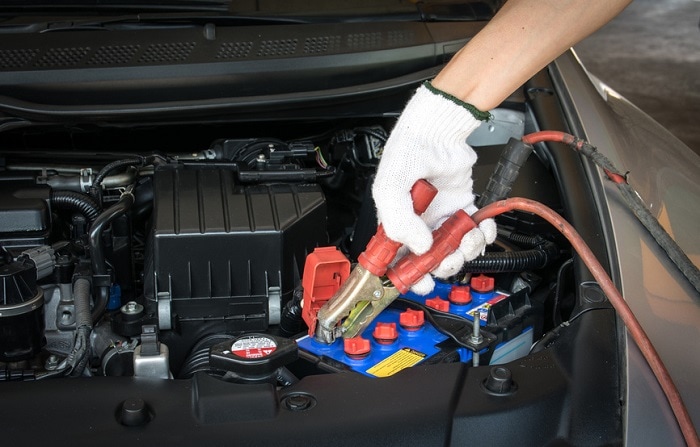 There's a myth that persists that states that winter is the worst time of year for car batteries. The fact of the matter is that heat – not cold – kills batteries and that corrosion caused by heat is the leading cause of battery failure. If this comes as a surprise, you're not alone, because here at our
Ford dealership in Hudson, IA
, we have many visitors to our service center who are surprised that their car battery dies in the summer.
A short version of why heat is so bad for battery health is that it accelerates the rate of fluid loss and the resulting oxidation of battery components. The last thing you want is to be stuck with a dead battery on a scorching summer day, so it's best to take some basic battery precautions before heading out on that road trip.
First, if your battery is four years or older and has never been checked, head on into our
Quick Lane Tire & Auto Center
at Bill Colwell Ford to have it looked at. Our expert technicians will check the health of your battery and charge or replace it if necessary.
Once you've made sure that your battery is in good condition by stopping by our dealership, there are a few basic precautions that you should take in case of future battery failure.
First, ensure that the battery cables have a clean and tight connection to the battery terminals because dirty and loose connections limit the flow of current and are a common cause of battery issues. You'll also want to make sure to carry a set of jumper cables and know how to use them.
Whether you're shopping for a new
Ford F-150
or need a battery replacement, stop by Bill Colwell Ford today to take care of all your Ford-related needs.