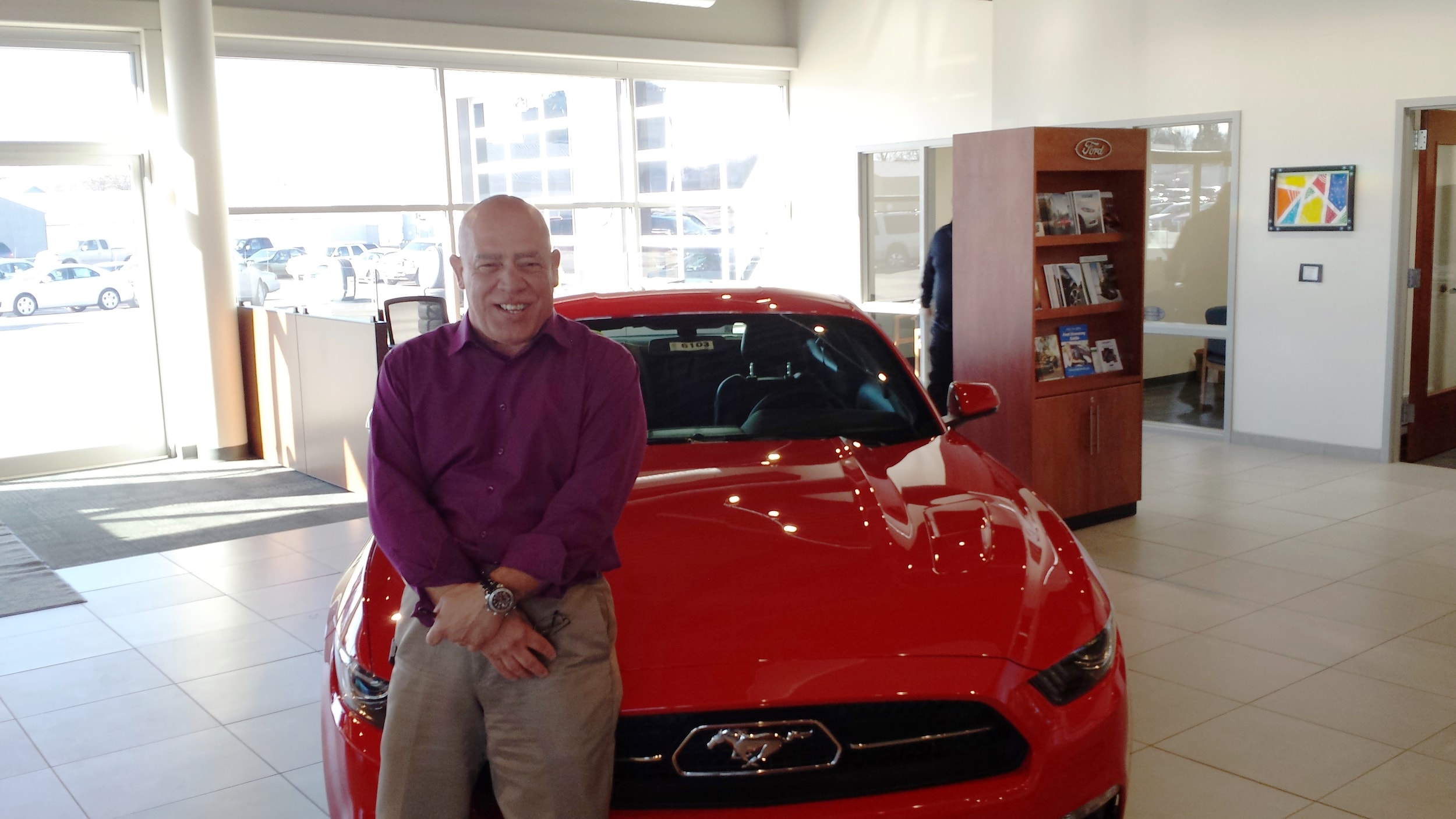 Did you know that Al Shepard has been a Sales Representative with us for 30 years! There is more to Al than just his friendly smile, and his desire to help customers find the vehicle that's right for them. In his free-time Al likes to go golfing, bicycling, play racquetball, and go out with his wife, Terri. A few interesting facts about Al is that he collects watches, he has been a participant in RAGBRAI over 15 times, and he was a Sargent in the United States Marine Corps. Get to know Al a little more in our blog below, and next time you see Al congratulate him on his 30 years at Bill Colwell Ford!
1. What's your favorite movie?
Shootist
2. Who is your favorite actor or actress?
Sam Elliott
3. If you could only choose one vacation destination, where would you pick and why?
Alaska, because I haven't been there
4. If you were a vegetable, what vegetable would you be?
Radish
5. What is the first thing you would buy if you won $1 million in the lottery?
Whatever my wife, Terri, said I could have
6. What's your favorite TV show?
Blacklist
7. What is your favorite song or band?
Baha O'Reilly
8. What's your favorite food?
Brisket or Chorizo
9. What was your favorite subject in school?
History
10. What time period would you travel to if you could go to any?
Mid 1800s when the west was just getting started
11. What's your favorite season?
Summer
12. If you could live anywhere on planet Earth and take everything that you love with you, where would you choose to live?
New Zealand
13. What is your favorite thing about Bill Colwell Ford?
The people, the customers and my co-workers
14. What's your favorite holiday?
The 4th of July
15. Do you collect anything for fun?
Watches
16. What are you currently reading, or what is your favorite book?
Anything written by Tom Clancy
17. If you woke up tomorrow as an animal, what animal would you choose to be and why?
Tiger - solitary, unafraid and just cool looking
18. Do you have a shy or outgoing personality?
Outgoing
19. What are your favorite hobbies?
Biking, golfing, racquetball, reading, and eating
20. What did you want to be when you grew up?
A United States Marine
21. If you could invite five famous or noted people (past or present) to dinner, who would you choose?
Abraham Lincoln
Teddy Roosevelt
Fredrich Nietzsche
Babe Didrikson
Winston Churchill
Thanks for reading and getting to know our Sales Representative, Al Shepard!