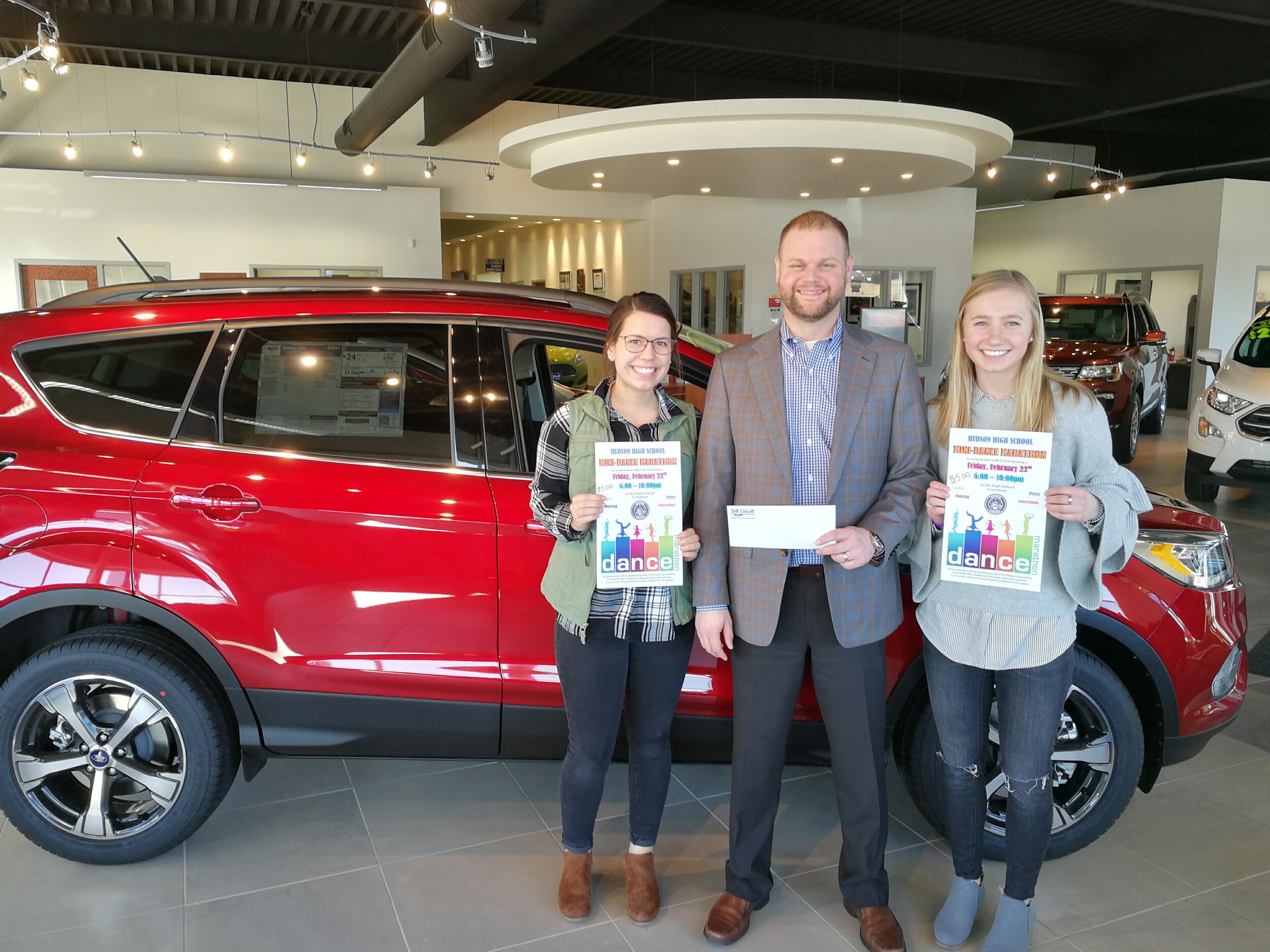 The Hudson chapter of National Honor Society recently held a Mini Dance Marathon complete with food, games, and of course, dancing. As part of their fundraising efforts, the students conducted a "Teacher Jean Day" where teachers paid a donation of $5 to wear jeans for the day. The students raised $240 and then Bill Colwell Ford agreed to match what was raised, for a total donation of $480. In total, the students raised $1,980, going above and beyond their original goal of $1,000!
All proceeds will be donated to the University of Northern Iowa Dance Marathon fund, which will then be donated to the University of Iowa Stead Family Children's Hospital and the Children's Miracle Network.
The University of Iowa Stead Family Children's Hospital was started in 1919 and since then has helped countless children with traumatic injuries and life-threatening illnesses, to birth defects, chronic illnesses, and developmental disabilities to general health promotion and well child care. The Children's Miracle Network Hospitals is a North American non-profit organization that raises funds for children's hospitals, medical research, and community awareness of children's health issues.
Pictured left to right: Aubrey Gronoski, Senior at Hudson High School; Blake Colwell, General Manager at Bill Colwell Ford; and Olivia Kolterman, Senior at Hudson High School