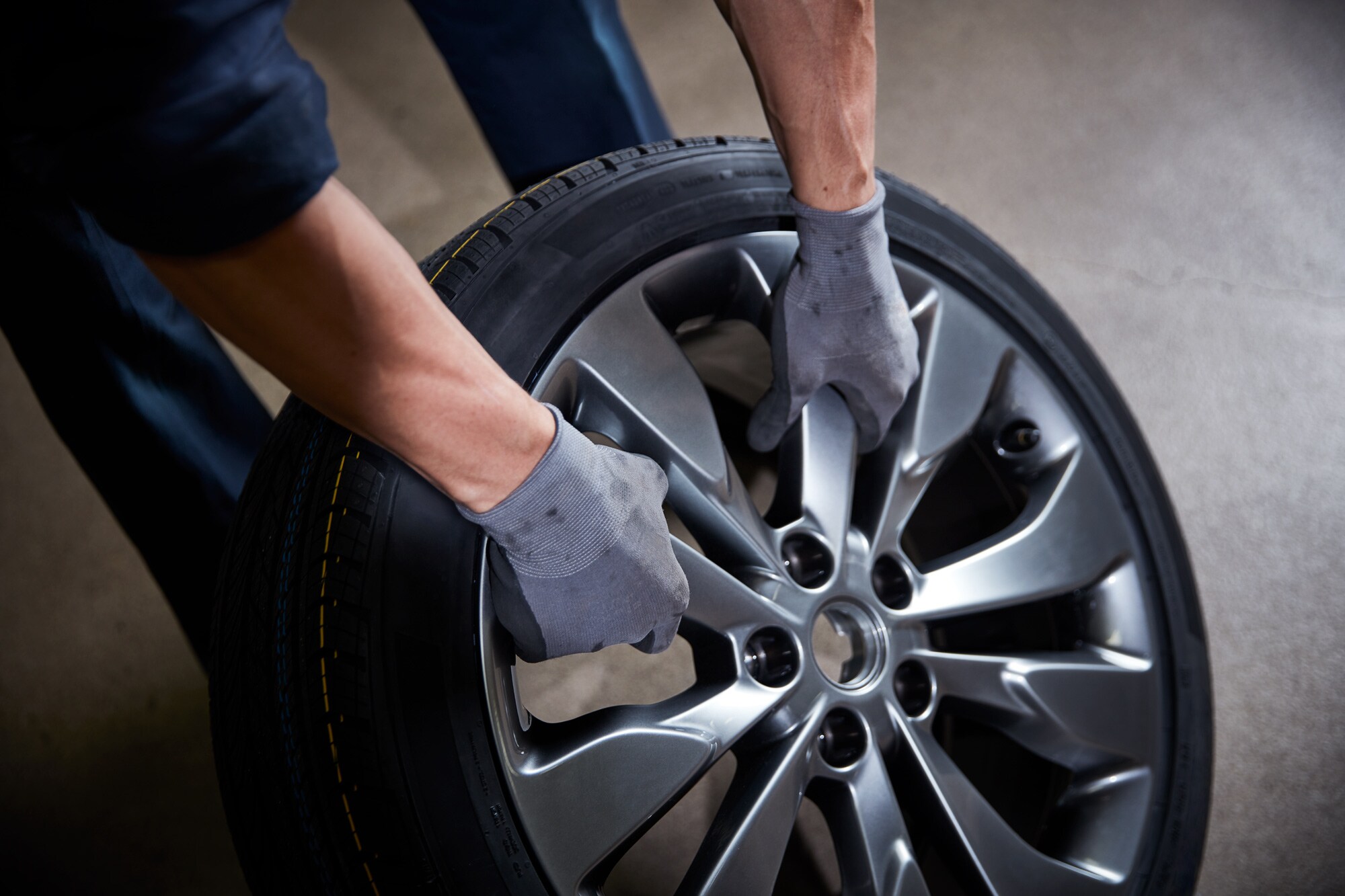 Here at Bill Colwell Ford, we don't just sell new Ford cars. We also help you take great care of your new vehicle with the maintenance and official parts that you need. That includes tires, and with our Low Price Tire Guarantee, there's no reason to shop for tires anywhere else.
With our Low Price Tire Guarantee, you can be sure that you're getting the best possible deal on tires at our Quick Lane Tire & Auto Center located at Bill Colwell Ford. Simply put, if we're installing your tires, we'll match any nearby competitor's rates. You don't even have to show us another offer when your new tires are being installed. We'll give you up to thirty days, and if you find a better deal on the same exact product, we'll match that lower price. Car maintenance can get expensive, so why not visit Bill Colwell Ford and be sure that you're getting the best deal on tires every single time?
You might be wondering if there's a catch. Maybe you think that we don't have a big selection of tires so you'll never be able to take advantage of this offer. Fortunately for you, that's just not true. We offer many of the leading brands and many different kinds of tires, so your individual vehicle and preferences are definitely covered.
We offer tires from fourteen major brands. Whether you're looking for Pirelli, Hankook, Bridgestone, or Michelin, we have what you're searching for. Our tires come in many different sizes too, so you can be sure we have what you need whether you're going off-road or just need dependable tires for your small car.
Whether you're shopping for a Ford truck or just need to take care of the vehicle you currently own, visit our Ford dealership serving Cedar Falls, IA. The experts here at our service center can help you find everything that you need. We look forward to helping you!