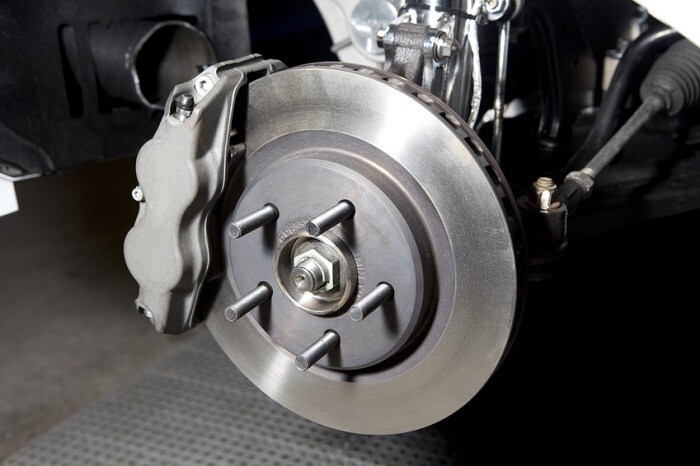 As the only components that bring your vehicle to a complete stop when you need it to, brakes are essential for both safety and performance. Brakes are not something that you want to take lightly, and it's best to visit a professional
Ford service center
such as our Quick Lane Tire & Auto Center located at Bill Colwell Ford. Our experts are all highly-trained in repairing Ford cars, and we work on a variety of different issues, with brakes being a main focus.
Like any part on your Ford vehicle, brakes wear down after a certain amount of time. Specifically, the more frequently that you use them, the brake pads become worn out and eventually require replacement. There's no hard and fast rule to how often you should get your brakes replaced, but there are some general signs that you'll notice that indicate that you need brake service. These include a high-pitched squeal, vibrating brake pedal, and the car pulling to one side when braking.
Here at our
Ford dealership serving Waterloo, IA
, we also like to educate our customers about how their brakes work. One part that people often ask about is the rotors. Put simply, when the brake is applied, calipers push the brake pad against the wall, causing friction and making the brake pads wear down. Once the brake pads go untouched for a period of time, they wear down. Once they're below a quarter of an inch, they need to be replaced. If they don't get replaced, the caliper piston then begins to wear down, which means that will also need to be replaced.
If you're noticing that your brakes are showing signs of decay, don't delay and get them fixed here at our Quick Lane Tire & Auto Center located at Bill Colwell
Ford
today!