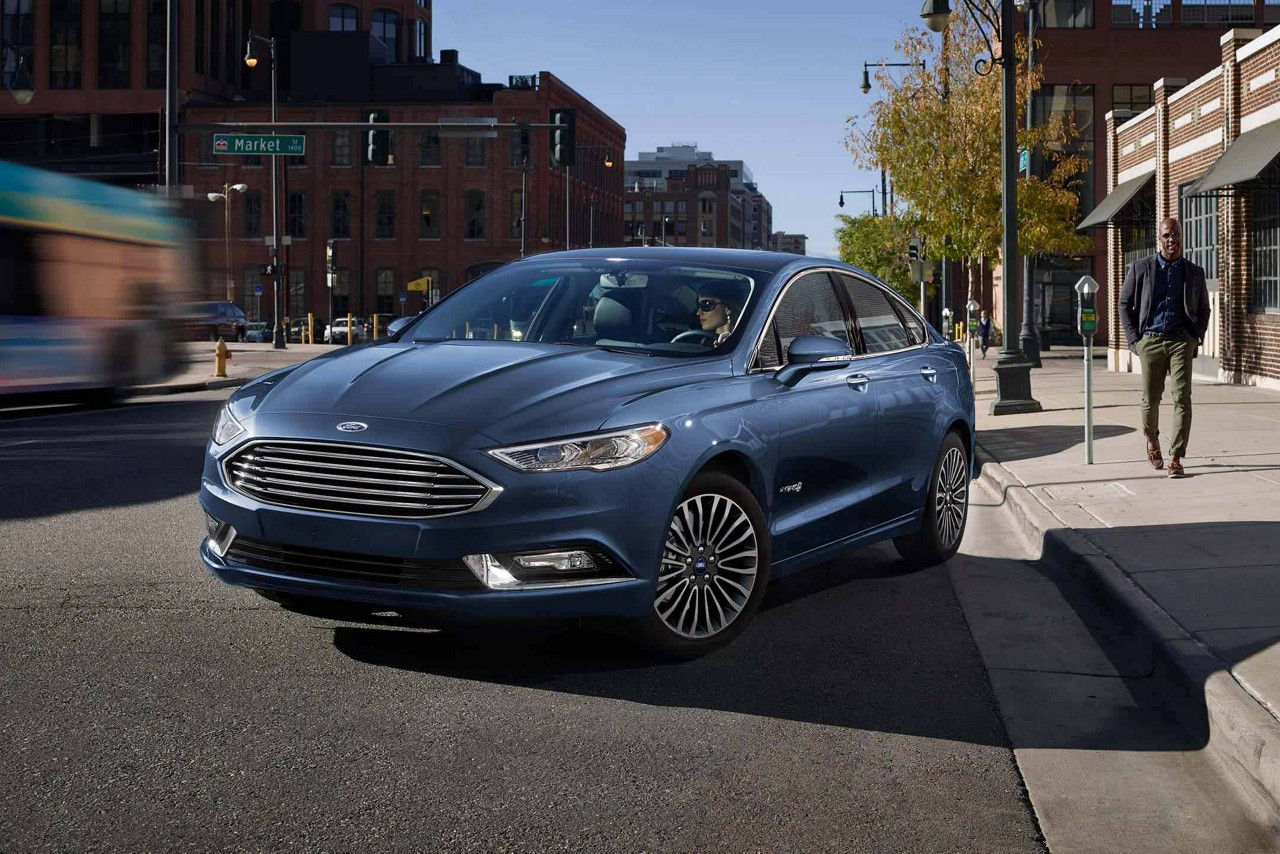 When a child wants to take a chameleon home from the pet store, there are always so many options. Does the child choose based on color, size, or shape? Does the child choose a Carpet Chameleon, Panther Chameleon, Jackson's Chameleon, Furcifer, or Brookesia? The point we're trying to make here is, with six available engines and eleven trim levels, the
2018 Ford Fusion
is the chameleon of the automotive world, and the friendly staff at Bill Colwell Ford are here to help you navigate the sometimes dizzying process of choosing which Ford Fusion is best for you.
To start, one affordable option is the SE model, carrying a 245-hp turbocharged 2.0-liter four-cylinder engine. This sleek machine is a happy middle ground between simply refined and powerfully advanced. Upgraded features of the SE include Sync 3 audio system, heated leather seats, and plenty of other creature comforts for the whole family. The whole package includes a 10-way power driver's seat, six-way power front passenger seat, and a proximity-key entry with push-button start. Choosing the turbocharged 2.0-liter engine also allows the selection of the 2018 Ford Fusion model's all-wheel-drive system.
For those of you who would choose a more robust pet, the rock & roll chameleon of the group is a 325-hp Sport trim, which happens to be the quickest, most powerful mid-size family sedan on the market. There's also a top-level Platinum trim that is built for comfort, not speed, for the more regal and refined soul. All-day comfort is ensured with the quilted leather seating surfaces, a leather-trimmed dash, and standard all-wheel drive beg the question: what more could you ask for?
The beautiful news regarding all this is that all you see above is just the tip of the Ford Fusion iceberg! Come see us and find out for yourself at
238 Waterloo Road
. We look forward to seeing you and happy holidays!