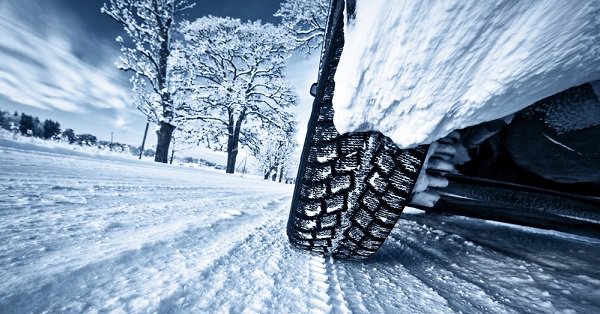 Bill Colwell Ford and the Quick Lane Tire & Auto Center want to make sure you and your family stay safe during the winter months, so we decided to give you a quick little list with some things to remember!
To prepare for the winter months, here are a few things you should do before hitting the road.
Put an emergency kit in the vehicle containing: blankets, first-aid kit, flashlight, jumper cables, flares, shovel, snow chains and a bag of salt, sad, or kitty litter for traction
Check tire pressure.
Learn how to use ABS brakes properly.
Have your battery tested.
Install snow tires.
Listen to weather reports – don't travel if it's not advised.
Use your seatbelt.
Be ready for changing conditions. A driver already in motion is the most likely to be involved in an accident when inclement weather sets in.
Before hitting the road, it is important to prepare yourself and the vehicle you will be driving in.
Let the motor warm up to assure reliable performance.
Scrape and clear all windows before driving anywhere.
Clean and free frozen wiper blades.
Wash road splatter from headlights, tail lights and windows periodically.
Turn headlights on before driving and leave them on to help others see you.
When you're on the road, ice and snow can easily hit, so here's a few things you can do to stay safe.
Drive slowly.
Don't tailgate; leave plenty of room between yourself and the vehicle in front of you.
Test traction by braking at low speed to get the feel of the road.
Slow down on bridges and shady areas where ice forms first.
Be careful when turning or changing lanes; don't oversteer or make sudden movements.
Avoid congested, hilling, sharp and winding roads.
Four-wheel drive vehicles may get moving quicker on ice, but they cannot stop any faster.
In addition to ice and snow on the roadway, rain and fog can also make driving a little difficult.
Decrease speed as forward visibility is reduced.
Increase following distance; leave more room between you and the car in front of you.
Turn headlights to low-beams.
Use turn signals well in advance of any turn or lane change.
Tap on the brake pedal several times before stopping to warn drivers behind you.
Do not pass other vehicles when fog is present.
If you must stop, exit the highway or get as far away from the road as possible and leave parking lights on.
Always remember to stay fully aware of your surroundings when driving. If you have any questions, feel free to give us a call at 319-988-4153. Stay safe out there!