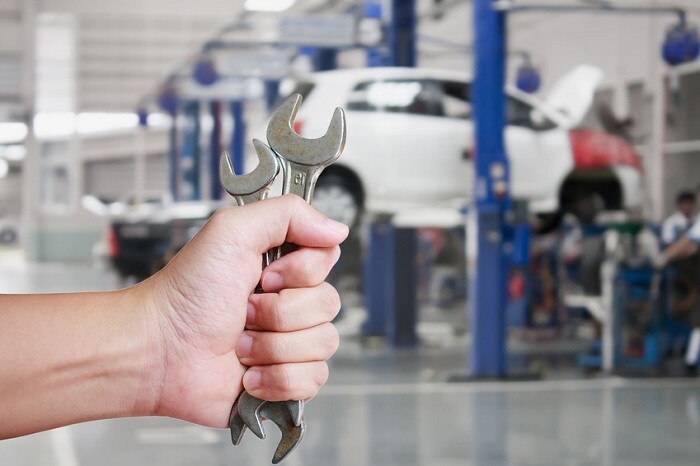 There are plenty of reasons to get your vehicle serviced at your local
Hudson Ford dealership
. We're highly-skilled professionals, with a wealth of experience, and not to mention, about the nicest folks around. With the holiday season wrapping up, you'll be comfortable bringing your car to us knowing you will be receiving the best service possible.
One winter-specific service you'll want to come in for is having your battery checked. Your car won't be able to run if your battery isn't in tip-top condition, so it's crucial to have that checked to prevent any issues during your holiday road trips. You'll also want to have your brakes checked as well. Roads are treacherous during these brutal Iowa winters, and having solid brakes could mean the difference between a safe travels or scary swerving on the road.
Another biggie? Getting your oil changed. Fresh oil keeps the moving parts of your vehicle running smoothly, especially with these colder temps. Let us top off your tank with some fresh oil and get you on the road.
Because we know that service is a crucial part of car ownership, we offer great service coupons for our customers. Take our low-price tire guarantee for example—any time you buy tires with Bill Colwell
Ford
, we guarantee that you'll receive the best price around! Not only that, but in the unlikely event you do find another retailer with a better price, within 30 days we guarantee to match it!
So, hurry down to
Bill Colwell Ford
and get your car primed and ready to go today! We are conveniently located at 238 Waterloo Road, Hudson, Iowa. We look forward to seeing you soon, and happy holidays from your friendly local Hudson Ford dealers!