LIGHTER BODY. STRONGER FRAME AND CHASSIS.
Cut the body weight of the previous-generation Super Duty® with high-strength, military-grade, aluminum alloy. Reinvest the weight savings in a stronger high-strength steel frame and chassis components. Put the muscle where it really counts to work for you on a tough job site or on rugged off-road terrain.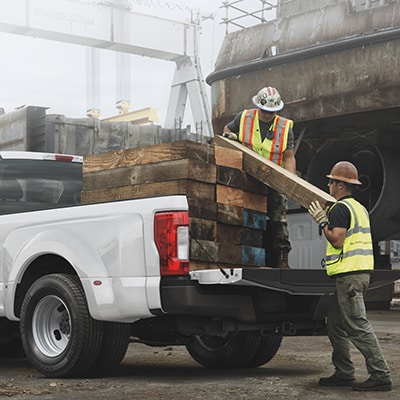 HAULS MORE. TOWS MORE.
How much more can you ask of a heavy-duty pickup that hauls more and tows more than any other vehicle in its class? For the capability you need on the toughest jobs you tackle every day, Super Duty is the pickup that can do it all.
TAILGATE ASSIST
The class-exclusive integrated tailgate step with tailgate assist makes it easier to access all of the payload the Super Duty® can carry. The step and handle are stowed inside the tailgate and can be easily accessed when needed.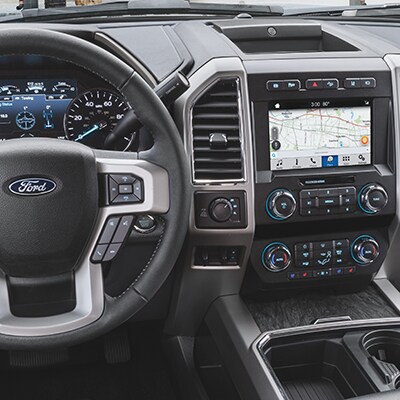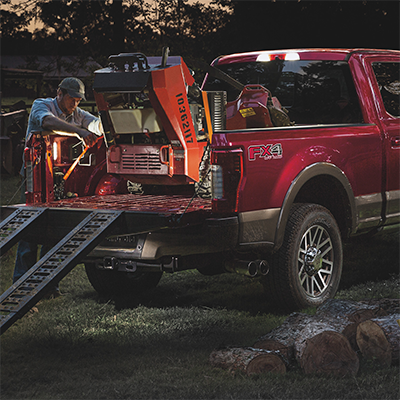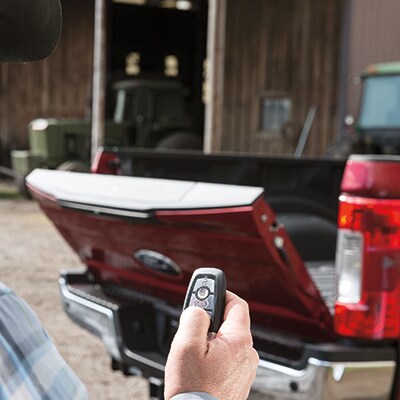 THE MOST PULLING POWER. PERIOD.
The Ford Super Duty® rules where high-torque performance means everything when you're hauling and towing huge loads. The 6.2L gas V8, with its best-in-class torque, delivers more heavy work-capable muscle. Need the severe-duty stamina of a durable, powerful diesel? Ready to join your workforce is the available Power Stroke® Turbo Diesel V8, the class leader in horsepower and torque.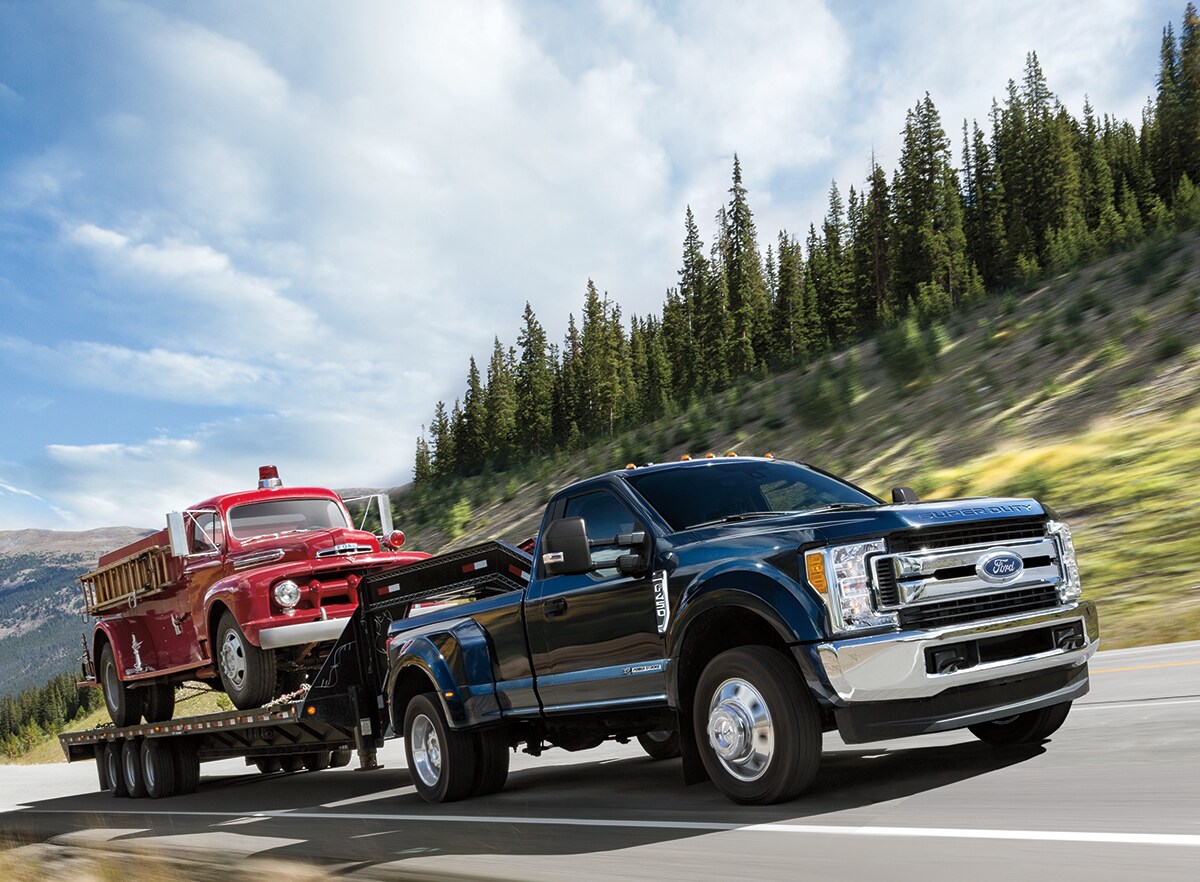 CLASS-EXCLUSIVE ADAPTIVE STEERING
Available class-exclusive Adaptive Steering adjusts the steering ratio in response to vehicle speed. It adapts automatically to the driving situation, whether you're doing a low-speed maneuver like parking or backing up a trailer, or traveling at cruising speed on the highway. At lower speeds, the steering ratio increases, requiring fewer turns of the steering wheel - and less steering effort. At higher speeds, the steering ratio gradually decreases, producing a steering feel that is firmer and more controlled..

MORE DONE IN LESS TIME
Getting ready for a tough workday? Preparing for a long trip? Being productive is getting as much done in as short a time as possible. The Ford Super Duty® is designed with maximum productivity in mind.